Himalayan Chai Recipe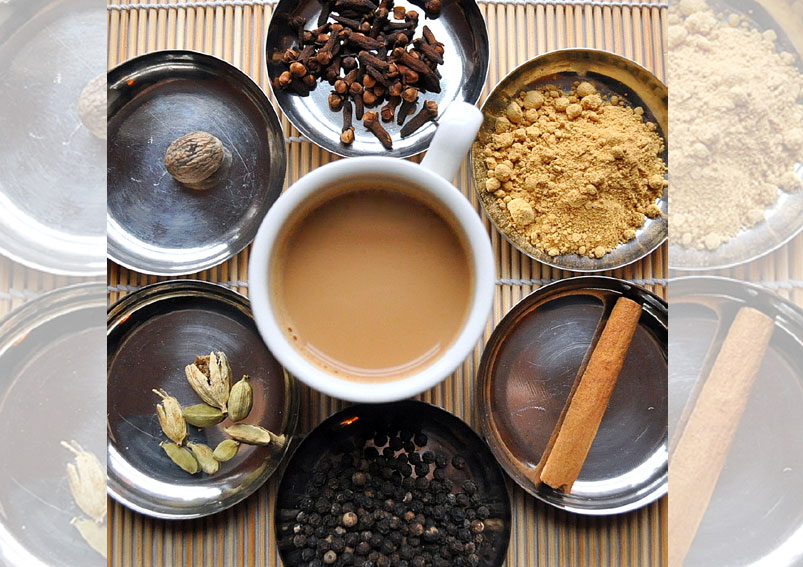 Making tea is ordinary, but making Himalayan chai is definitely more than that. A breezy raining evening can be well spent with Himalayan special chai and hot masala crispy cashews. All in the joy of making it at home. So, to make this simple chai, check out our recipe.
Ingredients
8 cupsof water
6-7 spoonsof brown sugar
1 and half piecesof ginger chopped and peeled
1cinnamon stick
6cardamom pods
10white cloves
3bay leaves
Fennel seeds(as required)
A little bit ofblack pepper crushed or powdered
2 tea spoonof tea powder
1 cupmilk
Directions
Combine water and all the spices like ginger root, stick, cardamom pods, cinnamon, bay leaves, fennel seeds, cloves and peppercorns together in a pot.
Add the sugar now.
Let it cover and boil in water for 30 minutes.
Now, remove the pot, add the tea-leaves and allow it to drown inside for 10-15 minutes.
After that, pour some milk into the mixture and bring to the stove. Let it boil for some time.
Now, take out your cup, let the tea powder be strained.
There you go! Your tea is absolutely ready. Drink it hot or the aroma and taste will be missed thoroughly.
This Recipe Rate :
(0) Reviews