Diabetic Friendly Apple Rabdi recipe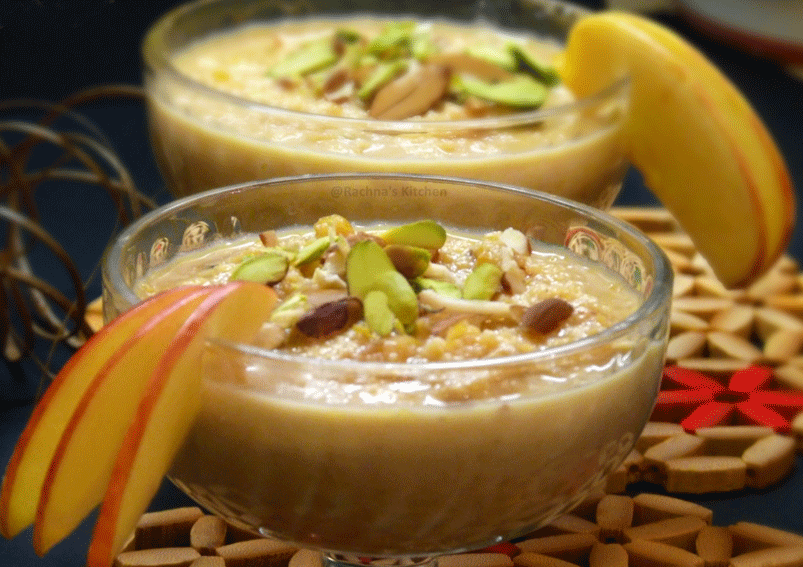 Are you looking for Diabetic Friendly dessert? Here you have something special dessert can have it after your meal. Try this apple rabdi as a healthy dessert. The recipe is the mixture of apple and milk that both are healthier food.
Ingredients
3 cupsLow fat milk
1 cupApples (grated)
A pinchNutmeg (jaiphal)
¼ teaspoonCardamom powder
2 sachetsSugar substitute
Directions
Put the milk in a heavy bottom pan and boil it.
Reduce the milk, half.
Now, add grated apples, nutmeg powder and cardamom powder.
Keep boiling at low flame for 5-10 minutes.
Now, off the flame and cool it completely.
Mix the sugar substitutes and mix well.
Serve chilled
Apple rabdi is the best suitable dish for diabetic people. It is a low fat recipe. Apple has lots of health benefit like digestion, prevention of stomach disorders, gallstones, constipation and anemia.
-Nandini Chauhan
This Recipe Rate :
(0) Reviews