Fresh-Squeezed Lemonade Recipe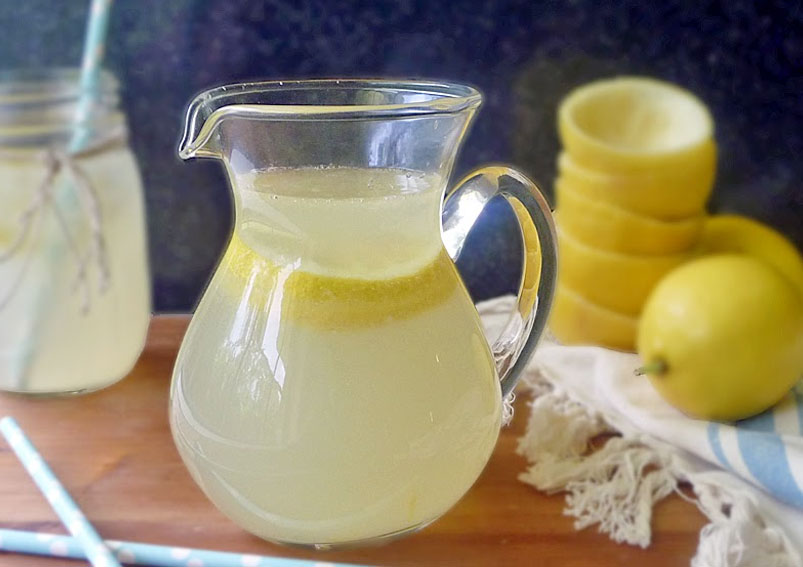 Not too sour, not too sweet, not too watery - here is the perfect recipe for lemonade. In order to get more juice out of lemons, keep the lemons in room temperature before juicing.
Below is the simple and easy lemonade recipe to prepare with 2-3 ingredients.
Ingredients
3 cupsFresh lemon juice (about 20-25 lemons)
2+1/4 cupsSugar
12 cupsChilled water
Directions
In a small pan, add sugar and 1 cup of water.
Boil the substance and stir until sugar gets dissolved.
Allow the substance to cool to room temperature and refrigerate till it gets chilled.
Remove seeds from lemon juice and leave pulp.
In jar, stir chilled syrup, lemon juice and remaining 7 cups of water together.
[If you are searching for more drinks and cocktails]
Lemonade is the best drink to have at evening time to refresh and to get warmer during winter season.
- Mayuka
This Recipe Rate :
(0) Reviews