Breakfast Salad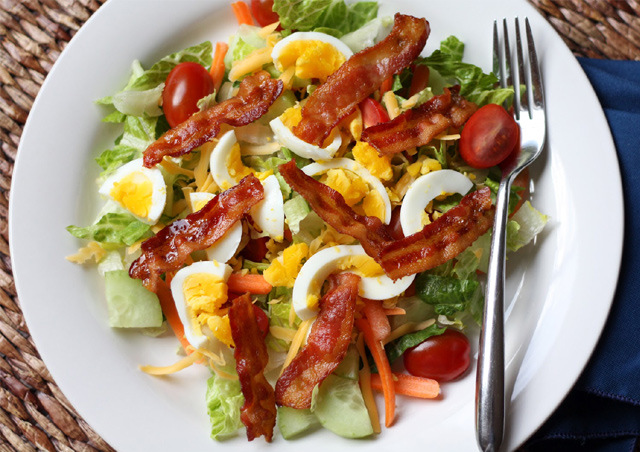 Breakfast Salad is a special and different dish for morning breakfast. If you bored with the regular dishes like Dosa, Idly, Upma, Wada etc.. you can have different and healthy Breakfast Salad.
Let's notedown how to prepare this recipe.
Ingredients
4 TbspRed wine vinegar or lemon
2 TspDijon mustard
Pepper and Salt to taste
3 tbspHoney
6 TbspExtra virgin olive oil
3Red capsicums, de-seeded & roughly chopped
12Cherry tomatoes, cut in half
2 Roughly chopped cucumbers
7lettuce leaves, torn
6Fresh basil leaves
7 Roughly chopped chicken sausages
12Boiled baby potatoes cut in half
Directions
Step

1

Heat the potatoes and sausages for a minute with olive oil in a pan. Mix it with pepper and salt. Cook it after tossing in the red chilli.

Step

2

Keep the potatoes and sausages aside in a platter after having a good stir.

Step

3

Keep the 2 eggs in a platter after frying them on low heat.

Step

4

Mix all the given ingredients and shake well in a vessel and drop it onto the veggies and enjoy the taste.
This Recipe Rate :
(0) Reviews