Quick and Easy Chocolate Panipuri Recipe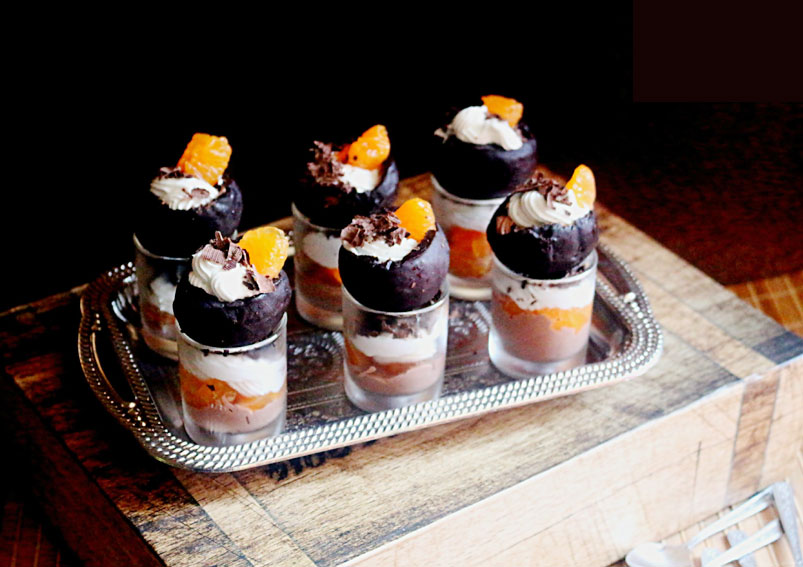 Chocolate Panipuri is a healthier version of panipuri with goodness of milk and dark chocolate. A quick and easy dessert for anytime craving of chocolate for any age. Have your favorite panipuri with all time favorite chocolate and milk. Let's follow this recipe.
Ingredients
12puris (easily available at the market)
1/2 cuproughly chopped dark chocolate
2 tbspcolorful sprinkles
1/4 cupchopped walnuts (akhrot)
For The Chocolate Milkshake
1 tablespoonroughly chopped dark chocolate
1 teaspoonchilled milk
1 teaspoonchocolate ice-cream
1 tbspsugar
2 tspcocoa powder
Directions
For the chocolate milkshake
Add chocolate and 2 tbsp of milk in a microwave safe bowl and microwave on high for 30 seconds.
Remove the chocolate and milk mixture from the microwave and mix gently till no lumps remain.
In a mixer add chocolate and milk mixture, chocolate ice-cream, sugar and cocoa powder and blend until smooth and transfer the milkshake into a deep bowl and keep it aside.
Divide the milkshake in equal shot glasses and keep it aside.
How to proceed
Put the roughly chopped dark chocolate in a microwave-safe bowl and microwave on high power for 1 minute and mix well till there are no lumps.
Dip each puri in the melted chocolate, and coat the puri well from all the sides, remove it with the help of a fork and place it on foil.
Sprinkle few sprinklers over it, and refrigerate for 30 minutes or till it set.
Once set, break each puri from the center and put few walnuts in each puri.
Just before serving, place each puri over shot glasses and serve it immediately.
Tip:
The puris can be also filled with the chocolate milkshake and enjoy immediately or the puri can be had first followed by the chocolate milkshake.
Also, Read Tasty Pani Puri Recipe
Meghna Nath
This Recipe Rate :
(0) Reviews