Chocolate Cold Coffee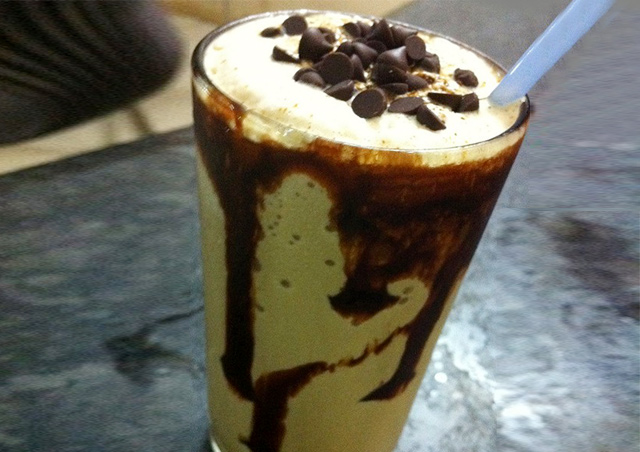 Sip of Cold coffee is a refreshment and adding the choco chips into it is a good combination and tasty. It is a quick made recipe. Let us have a look how to prepare it..
Ingredients
75 gmsChoco Chips
Crushed Ice
3 CupsEspressp Shots
2 CupMilk
5 tbspCondensed milk
Directions
Step

1

Mix up the Crushed ice, condensed milk, blend espresso and milk.

Step

2

Make the few Choco chips into powder and mix it in the milk.

Step

3

Add the Ice and choco chips in to the milk and serve it.
This Recipe Rate :
(0) Reviews