Cocktail Rum Punch Recipe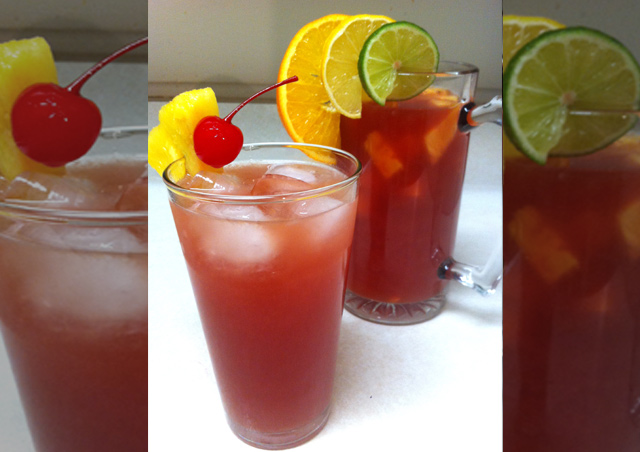 Cocktail Rum Punch Recipe is a combination of lemon, pineapple and peach juice. A special drink for a parties. Enjoy the drink with relatives and friends. Let us have a look how to prepare this recipe.
Ingredients
75 mlRum
250 mlPineapple juice
30 mlLemon juice
3 dashesAngostura Bitters soda
120 mlPeach juice
15 mlSugar syrup
BittersSoda Water
Directions
Step

1

Mix the ingredients with ice and soda in a jar.

Step

2

Arrange pineapple and cherry slices and serve it.
This Recipe Rate :
(1) Reviews