Orange Vodka Recipe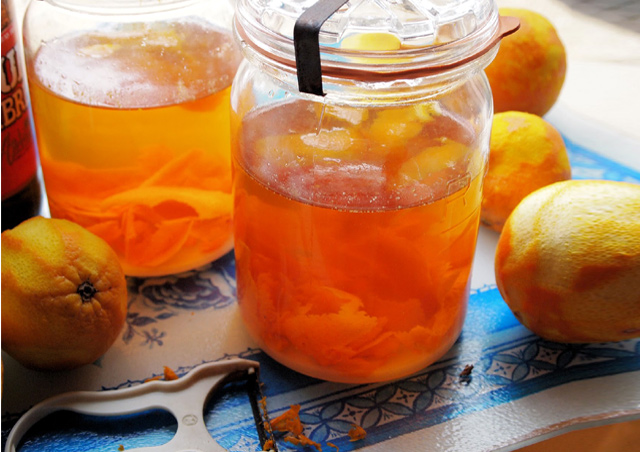 Enjoy the party with Orange Vodka Recipe, a special drink with freshness of orange and tasty Vodka. Let us have a look how to prepare it.
Ingredients
4 CupsVodka
4Oranges
1/2 CupSugar
Directions
Step

1

Clean the Oranges with water and dry them. drop them in a jar by pricking them with needle.

Step

2

Mix it with sugar on top and cover it well and add Vodka to it.

Step

3

Stir the juice every day until sugar dissolves. keep it for 8 weeks.

Step

4

Finally Drain with a cloth and store it.
This Recipe Rate :
(0) Reviews