Masala Aloo Curry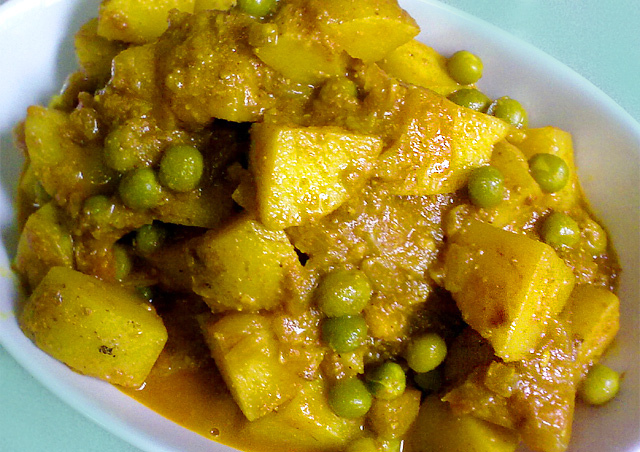 The Masala Aloo Curry recipe is an Indian special recipe which can be served with roti's, phulkas, chapatis and even rice items. It consists of high fiber.
Let's check out its recipe.
Ingredients
8 Whole Russet Potatoes
2 tspGround coriander
2 tspCrushed red pepper flakes
2 tspGround cumin
1 1/2 tspDried mango powder
3 1/2 tsp/strong>Vegetable oil
2 tspWhole cumin seeds
1 1/2 tspSalt
Directions
Step

1

Add the potatoes into the vessel with salted water and heat it to a medium-high flame. After few minutes, reduce the heat to low and cool to room temperature.

Step

2

Now, cut the potatoes into small cubes as per our requirement. Add the potatoes into a bowl and mix well (all the potatoes evenly mixed with the spices) with the given ingredients like coriander, amchoor, red pepper flakes, ground cumin and salt.

Step

3

In a large skillet, add the vegetable oil, whole cumin seeds and heat it/cook it on a medium flame for a few seconds. Add the potatoes into the skillet and continue stirring.
This Recipe Rate :
(0) Reviews