Ginger Cookies Recipe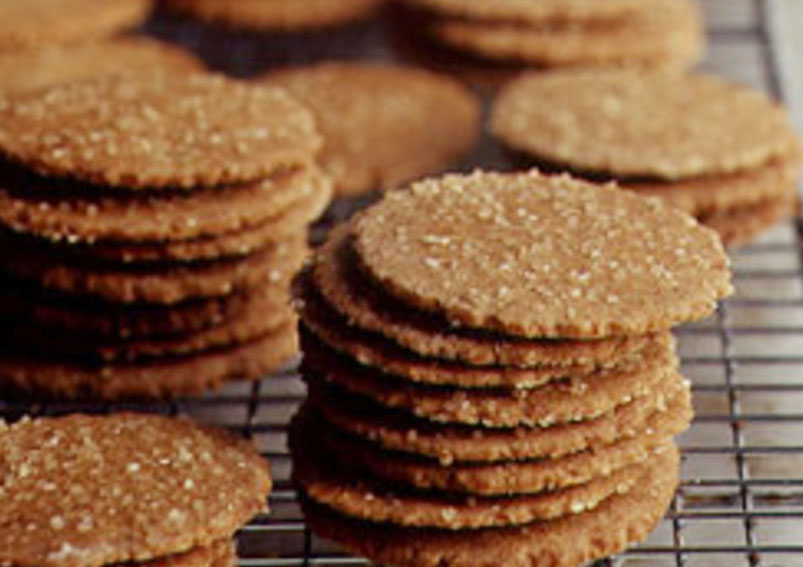 Ginger Cookies is an easy to make recipe which is baked and flavored with ginger. Have this cookie whenever you are hungry.Let's follow this recipe.
Ingredients
2 cupsall-purpose flour or maida
3/4 cupbutter, softened
1 1/4 cupsugar
1/2 tspgrated

ginger

1egg
1 1/2 teaspoonsground ginger
1 teaspoonbaking soda
1/4 teaspoonsalt
1 tablespoonwater
1/4 cupmolasses (instead of this you can use 3 tbsp brown sugar)
2 tbspsugar to roll the cookies in
Directions
In a bowl sift the flour, baking soda, and salt and set it aside.
In a bowl, mix together the butter and sugar until light and fluffy.
Beat in the egg, then add the ginger, water ,and molasses/brown sugar.
Add the flour mixture into the brown sugar mixture and shape dough into walnut sized balls, and roll them in the remaining 2 tablespoons of sugar.
Place the cookies 2 inches apart onto an ungreased cookie sheet, and flatten slightly.
Preheat the oven to 350 degrees F (175 degrees C) and bake for 8 to 10 minutes in the preheated oven.
Allow cookies to cool on baking sheet for 5 minutes before removing to a wire rack to cool completely.
Store in an airtight container.
Check More Easter Recipes
Meghna Nath
This Recipe Rate :
(0) Reviews