Tasty Spinach Roll Recipe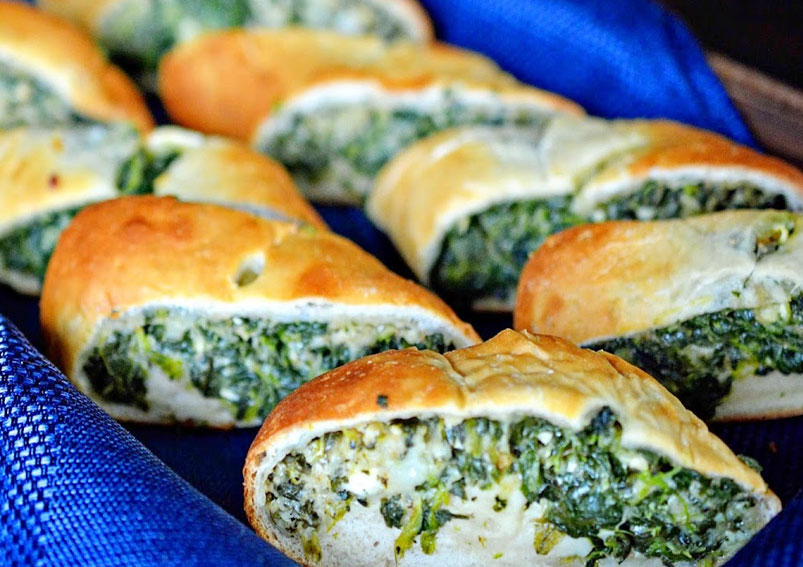 The Spinach Roll recipe is a delectable tea time snack that you can serve for parties or can also be enjoyed for a special breakfast. This roll is healthy, tasty and also easy to prepare. Let's follow this yummy roll recipe.
Ingredients
25-30

Spinach leaves

4Potatoes (boiled and mashed)
1Onion (chopped)
1-1/2 tspAmchur Powder
3Green chilies (chopped)
1 tbspGhee
Saltto taste
Tomatoketchup
Oilfor deep frying
For making batter:
1/2 CupRice Flour
1/2 tspChili Powder
1/2 CupGram flour
1 cupWater
1/2 tspSalt
Directions
For the filling
Heat ghee in a pan and add onions and fry until golden brown in color.
Add green chilies and saute for a few seconds and add mashed potatoes, amchur powder and salt and fry it nicely.
Keep this mixture aside to cool and after the mixture cool downs shape it into rolls.
Place a roll in the center of spinach leaf and wrap the spinach leaf round the roll.
For the Batter and frying
In a bowl add rice flour, chili powder, gram flour, salt, and water and mix it nicely and make a thick batter.
Dip the spinach rolls in the batter and heat a pan with oil and deep fry the spinach roll.
Fry it till crisp and drain them on paper towel and serve and it hot with cheese sauce.
Spinach is a good source of protein, fiber, vitamins A, C, E and K, folate, calcium, iron, magnesium, phosphorus, potassium, copper, and manganese.
Meghna Nath
This Recipe Rate :
(0) Reviews