Delicious Apple Custard Recipe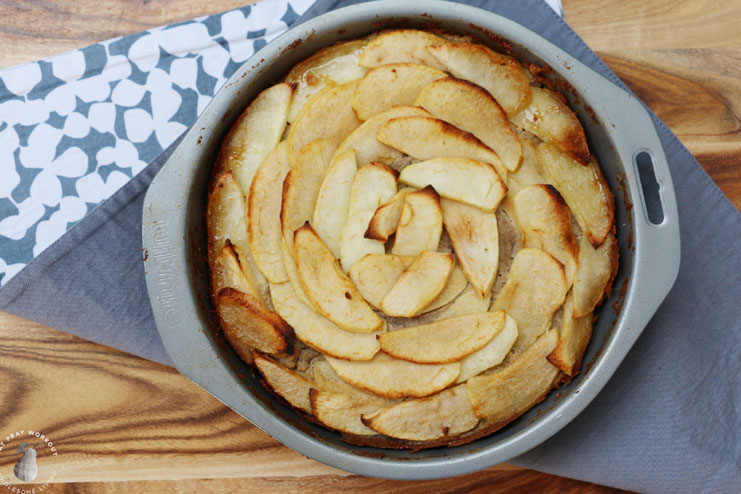 Apple Custard is an interesting and delicious custard recipe made with fresh apple and custard powder. This dessert is a healthy and nutritious recipe which can be served after a meal and is loved by all. Let's follow this recipe.
Ingredients
3 cups

apple slices

3 tbspcustard powder
3 tbspsugar
2 cupsmilk
2 tbspbrown sugar
Directions
Combine the custard powder and 2 tbsp of sugar along with 1 tbsp of milk in a deep bowl and mix it well to a smooth mixture.
Heat the milk in a non-stick pan, add the prepared custard mixture, mix it well and cook on a medium flame for 2 minutes or till the mixture thickens and stir continuously and keep it aside.
In a non-stick pan add apples and 1 tbsp of sugar along with ½ cup of water and mix it well and cook on a medium flame for 2 to 3 minutes or cook till the apples turn soft.
Spread evenly cooked apple slices on a baking dish and pour the prepared custard over the slices.
Sprinkle the brown sugar on top and bake in a pre-heated oven at 200°c (400°f) for 15 minutes.
Serve warm when the sugar topping is crisp.
Tips
Always keep stirring the custard while cooking as it tends to stick to the vessel or form lumps.
You can use stewed peaches or pears instead of apples.
Nutrient values per serving
Energy 168 calories
Protein 3.0 gm
Carbohydrates 25.1 gm
Fat 4.6 gm
Calcium 145.7 mg
Also, Read How to Make Trifle Recipe
Meghna Nath
This Recipe Rate :
(0) Reviews