Tomato Noodle Soup Recipe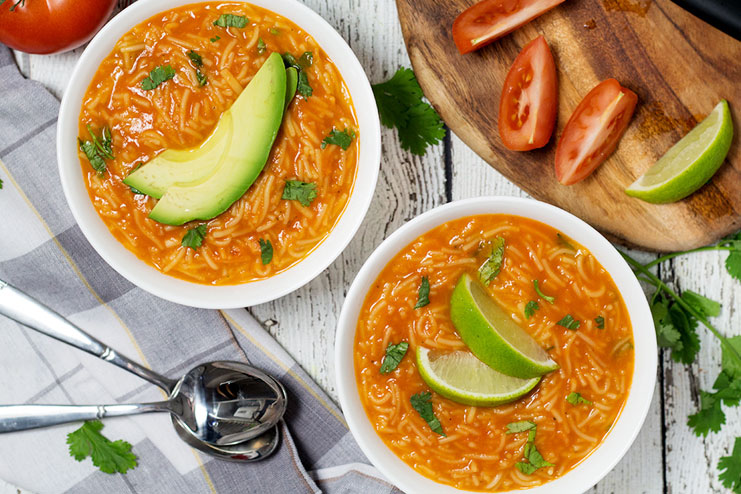 What's more satisfying and comforting than a hot bowl of soup? This is an easy recipe and simple delicious Tomato Noodle Soup is always good as a starter or light meal. This soup has tanginess of tomatoes and softness of noodles. Try out this tasty soup recipe.
Ingredients
4chopped

tomatoes

2 mediumsized onions
1 tablespoonof olive oil
saltas required
pepperas required
200 gramsof noodles
Directions
In a vessel pour water and noodles and boil it till the noodles become soft and drain the water from cooked noodles and keep it aside.
Heat oil in a saucepan and add onions and fry until the onions become transparent.
Add tomatoes and cook for 5- 6 minutes or until it turns mushy.
Add 2 cups of water and boil it on a medium flame and add salt and cook on a low flame until required consistency is reached and switch off the flame and cool down the tomato mixture and blend it into a smooth paste.
In a bowl pour blended tomato soup and add cooked noodles and also add pepper and mix it well.
Serve it hot.
Tomatoes are a good source of vitamin C, biotin, molybdenum, vitamin K, copper, potassium, manganese, dietary fiber, vitamin A, vitamin B6, folate, niacin, vitamin E, and phosphorus.
Also, Read Tasty Vegetable Noodles Soup Recipe
Meghna Nath
This Recipe Rate :
(0) Reviews