Chocolate Coffee Truffles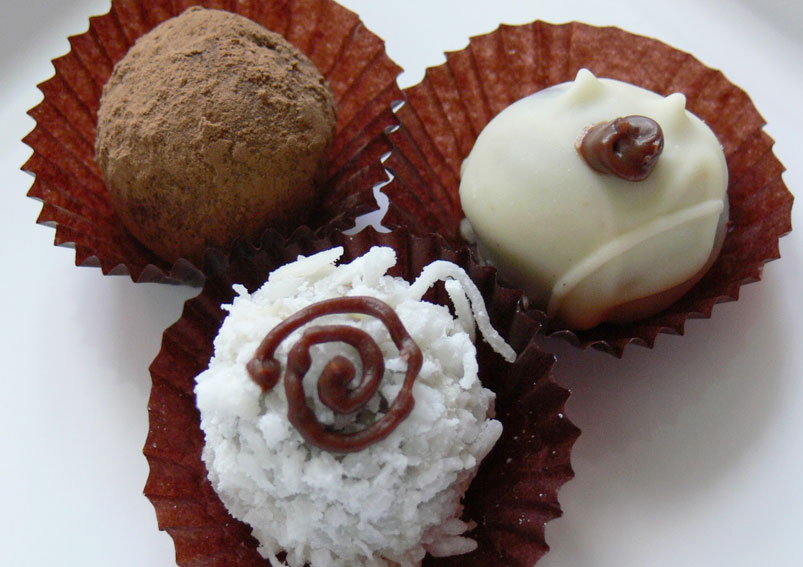 Chocolate coffee is mouthwatering and delicious. It is a blend of coffee and chocolate which gives a unique flavor to your taste buds.
Ingredients
1 tbsp

coffee

powder
1/2 cupfresh cream
1 cupchopped milk chocolate
1 cupdark chocolate cubes
5 tspChocolate Sauce
Directions
Heat the fresh cream in a broad non-stick pan and cook on a slow flame for 2 to 3 minutes
Stir continuously.
Remove from the flame, add the milk chocolate and coffee powder and mix very well to get a smooth sauce.
Transfer into a bowl, cool slightly and refrigerate for 30 minutes.
Divide the mixture into 16 equal portions and roll each portion into a round shape.
Put the dark chocolate in a microwave-safe bowl and microwave on high power for 1 minute.
Remove and mix gently.
Dip each chocolate ball into the chocolate sauce and place it on a flat plate.
Refrigerate the chocolate truffles for 30 minutes.
Serve or store refrigerated in an air-tight container.
Also, Read How to Make Chocolate Truffles
Meghna Nath
This Recipe Rate :
(0) Reviews