Tasty Methi Paneer Recipe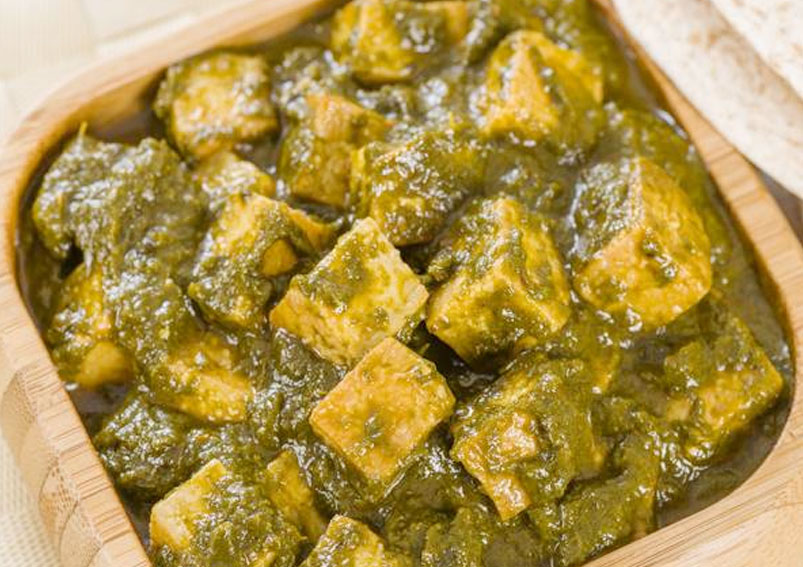 Source: recipes.timesofindia.com
Methi Paneer is one of the best recipes with fenugreek leaves(methi) and paneer(cottage cheese). This dish is not only healthy but also has a nice tasty flavor and aroma. Try this recipe for your family members for lunch or dinner.
Ingredients
2 tbspghee
2 tspfenugreek (methi) seeds
1 tspcumin seeds (jeera)
2 tspginger-garlic (adrak-lehsun) paste
4 tbspboiled onion paste( Boil the onion in a pan and then blend into a smooth paste)
1/4 tspturmeric powder (haldi)
1 tspcoriander (dhania) powder
1 tspchili powder
saltto taste
3/4 cup chopped

fenugreek leaves

(methi)
4 tbspfresh thick curd (dahi), whisked
1/2 cupmilkr
1/4 tspsugar
2 cupspaneer (cottage cheese) cubes
Directions
Heat the ghee in a kadhai and add the fenugreek seeds and fry it and discard the seeds once they turn black( this seeds will give the oil flavor and aroma) and add the cumin seeds.
When they crackle, add the ginger-garlic paste and fry for 2 minutes.
Add the boiled onion paste and fry till it turns golden brown.
Add the turmeric powder, coriander powder, chili powder, salt, and fenugreek leaves and cook for 2 minutes.
Add the curd, milk, sugar and ¼ cup of water and mix it well.
Add the paneer and mix it gently so that the paneer pieces do not break.
Cook it for 2-3 min or cook until the gravy thickens.
Serve hot with dal paratha.
Meghna Nath
This Recipe Rate :
(0) Reviews