Badam and Khus Khus Milk Recipe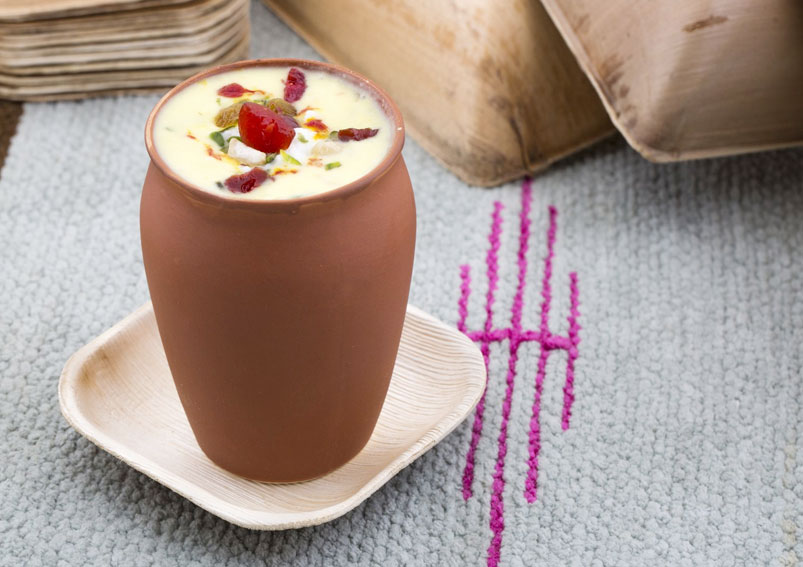 Badam and Khus Khus(Poppy seeds) Milk is a delicious Indian drink which is a simple recipe that is made with milk and poppy seed, almonds(badam). This drink is full of nutrition and is a perfect for kids. This drink can either be served as warm or chilled.
Ingredients
1 cupAlmonds, soaked overnight & peeled
1/2 cup

Poppy seeds

/ Khus Khus, soaked overnight
1/2 literMilk
1/4 cupSugar, or jaggery
5Pistachios, slivered
to tasteCardamom Powder
1Glazed Cherries, chopped
a fewaffron strands, soaked in a teaspoon of milk for 15 minutes
Directions
Soak almonds and khus khus seeds in separate bowls for 6 hours or overnight.
Peel the skin off the almonds and add the almonds in the blender along with 2 tbsp water and blend into smooth- thick paste and keep it aside.
Drain the water from the soaked khus khus or poppy seeds and blend into a thick paste.
In a saucepan, pour the milk and also add the almond and khus khus paste and stir constantly to avoid burning.
Add sugar and stir till the sugar dissolved and add the cardamom powder, saffron strands, and once the milk thickens a bit and mix it well
Cook till the flavor is uniform and switch off flame
Transfer it to a serving glass and top with glazed cherries and serve it hot or if you want to serve it chill then keep it in the refrigerator and serve it chill.
Meghna Nath
This Recipe Rate :
(0) Reviews