Sweet and Salty Ajwain Biscuit Recipe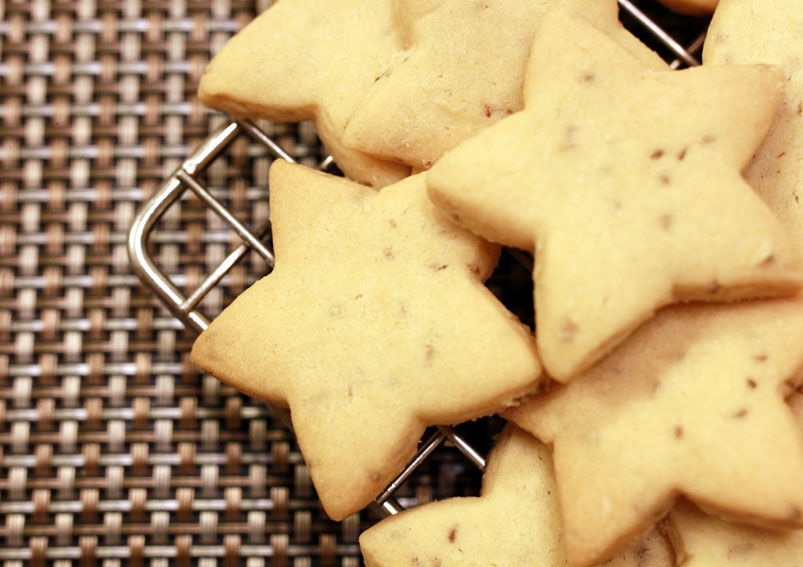 Ajwain Biscuit is a delicious Indian biscuit recipe served as a snack. These biscuits are all time favorite because of its sweet and salty taste. This biscuit is so delicious which you cannot resist. Follow this recipe.
Ingredients
1 & 1/2 cupAll purpose flour/Maida
1/4 cupOil
1 tspGhee or butter
1 tspAjwain/Carom seeds heaped
3/4 tspSalt
1 & 1/2 tbspSugar
6 tbspMilk
1 tbspCurd
Directions
In a bowl add flour, oil, ghee, ajwain, salt, sugar, and curd and mix it until the mixture is crumbly.
Then add the milk and knead it to a smooth dough and it should not have any cracks and if you think you need more milk then add 1 or 2 tsp and knead into a smooth dough.
Roll the dough into a thin layer on a well-dusted platform/counter top and then use a cookie cutter of your desired shape and cut it and grease the baking tray with butter.
Prick with fork to prevent puffing up and preheat oven to 1800C and bake these biscuits on a greased baking tray for 13-15 minutes or bake until the edges of the biscuit start to turn golden brown in color.
After it is baked and store the biscuits in the airtight container and enjoy with a hot cup of tea whenever you want to.
Meghna Nath
This Recipe Rate :
(0) Reviews