Tawa Chicken Masala Recipe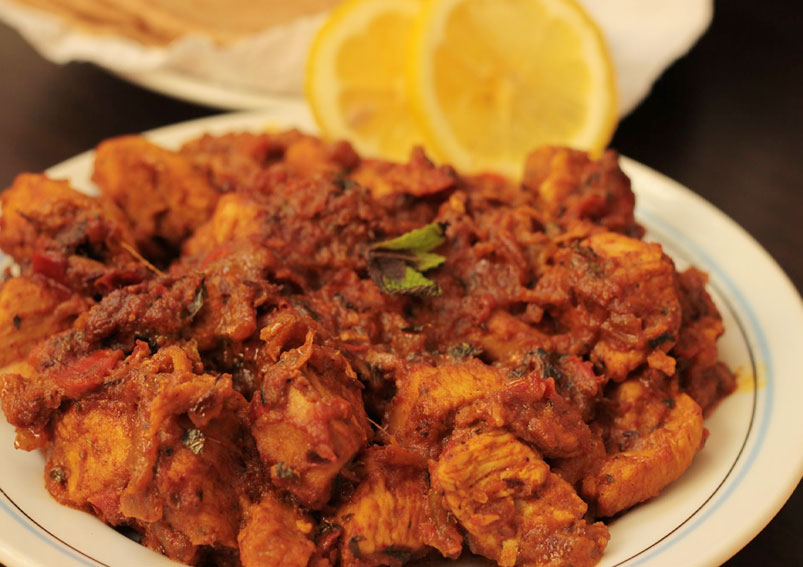 Source: www.youtube.com
Tawa Chicken Masala is a popular chicken recipe which is a perfect dish for a special occasion. This chicken dish is not only easy to prepare but also very tempting. This dish can be served with any Indian breads. Try this delicious chicken recipe.
Ingredients
For the Marinate
6 tablespoonyogurt (dahi/curd)
2 teaspoongarlic paste
1 teaspoonginger paste
1/2 teaspoonred chili paste
1 teaspoongaram masala powder
Saltto taste

For making the Gravy

4onions, coarsely chopped
100gcashew nuts
4cloves garlic
1 inchginger

For making Homemade Garam Masala Powder

5 tablespooncoriander seeds
3 tablespooncumin seeds
10whole black peppercorns
5whole black cardamom
6-7green cardamom
4cloves
A pieceof nutmeg
Fewcinnamon sticks

For the Chicken you will require:

2 cupsboneless chicken pieces
1capsicum, diced
1tomato diced
2 tablespoonclarified butter
½ teaspoongarlic, chopped
1 teaspoonginger, chopped
1onion, chopped
2tomatoes, chopped
1/4 teaspoonred chili powder
1 teaspoongaram masala powder
Fewcoriander leaves, finely chopped
saltto taste
Directions
In a blender add chopped onions, 100g cashew nuts, 4 cloves garlic and 1-inch ginger and one glass of water and blend into smooth paste and then boil the gravy
For 15 minutes and switch off the flame and keep it aside for later use.
Heat a pan over medium flame and add 5 tablespoon coriander seeds, 3 tablespoon cumin seeds, 10 black peppercorns, 5 black cardamom, 6-7 green cardamom, 4 cloves, a piece of nutmeg and few cinnamon sticks.
Roast it for 3-4 minutes, till the nice aroma comes out and then blend together into a smooth powder and keep it aside.
In a bowl and mix 6 tablespoon yogurt (dahi/curd), 2 teaspoon garlic paste, 1 teaspoon ginger paste, 1/2 teaspoon red chili paste, 1 teaspoon of prepared garam masala powder and salt to taste and add the pieces of chicken, 1 diced tomato and 1 diced capsicum and marinate for half an hour.
Preheat the oven to 350 degrees F and roast the marinated chicken along with veggies for approx. 15 minutes or till the chicken is 75% cooked.
Melt 2 tablespoon butter in a big tawa and add one finely chopped onion and fry for a few seconds.
Then add 1 teaspoon chopped ginger and 1/2 teaspoon chopped garlic and stir until golden brown in color.
Add 2 chopped tomatoes and cook till tomatoes turns mushy and slightly reduced and add the chicken pieces, capsicum, tomato and pour the prepared gravy over it.
Also add 1 teaspoon of garam masala powder, 1/4 teaspoon red chili powder and salt and mix it well and cook it for five minutes on a low flame.
Garnish with finely chopped coriander leaves and serve with any Indian bread.
Notes
If you want then you can garnish this chicken tawa masala with some fresh cream.
Meghna Nath
This Recipe Rate :
(0) Reviews