Sooji Gujiya Recipe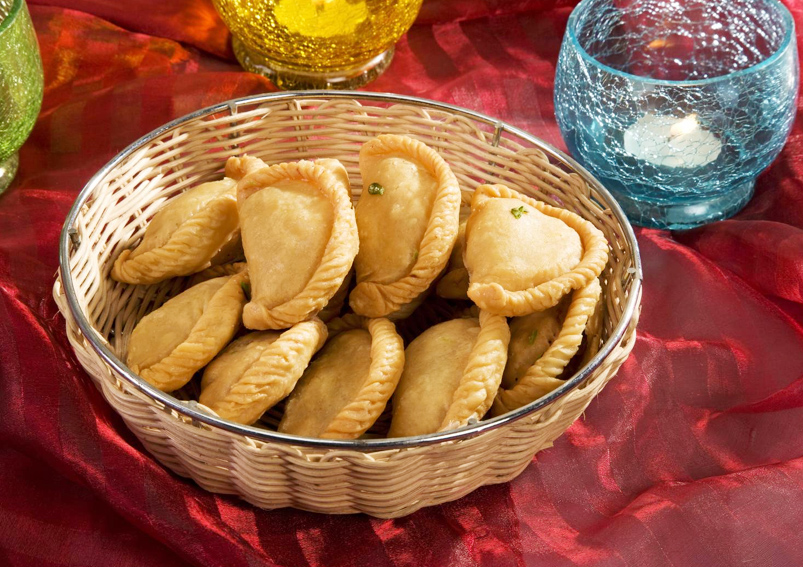 Source: www.madmimi.com
Sooji Gujiya is a popular Indian sweet that is generally prepare during festivals and spacial occasion. This sweet is tasty, crunchy and has a nice flavor and aroma. It is a fried Indian pastry with an aromatic filling inside. You can serve this sweet as a evening snack also and can also pack in your kid's snack box.
Ingredients
For The Stuffing
1/4 cupsemolina (rava/ Sooji)
1/4 cuppowdered sugar
1/4 cupchopped mixed nuts
2 tspghee
1/2 tspcardamoms and nutmeg (jaiphal) powder
For The Dough
3/4 cupplain flour (maida)
milkto knead dough
1 tspghee
Other Ingredients
Directions
For the dough
In a bowl add plain flour, milk, and ghee and knead to a soft and smooth dough and cover it with a muslin cloth and keep it for 15-20 min.
For the stuffing
Heat a pan and add ghee to it and roast Sooji on sow flame till it changes color to light pink.
Once done, switch off the flame and transfer it in a plate and keep it aside to cook.
When completely cooled, add nuts and powdered sugar, cardamom and nutmeg powder and keep it aside.
How to proceed
Knead the dough well and make equal sized balls and take a ball and roll into a puri
Put a spoonful of stuffing in center, seal it tightly and form a semicircle and cover them under moist towel for few min.
Heat ghee in a pan add slowly drop the Gujiya and fry on low flame till the color changes to light pink.
Once done, drain it on a tissue paper and serve it.
Meghna Nath
This Recipe Rate :
(0) Reviews