Kerala Style Mixed Vegetable Thoran Recipe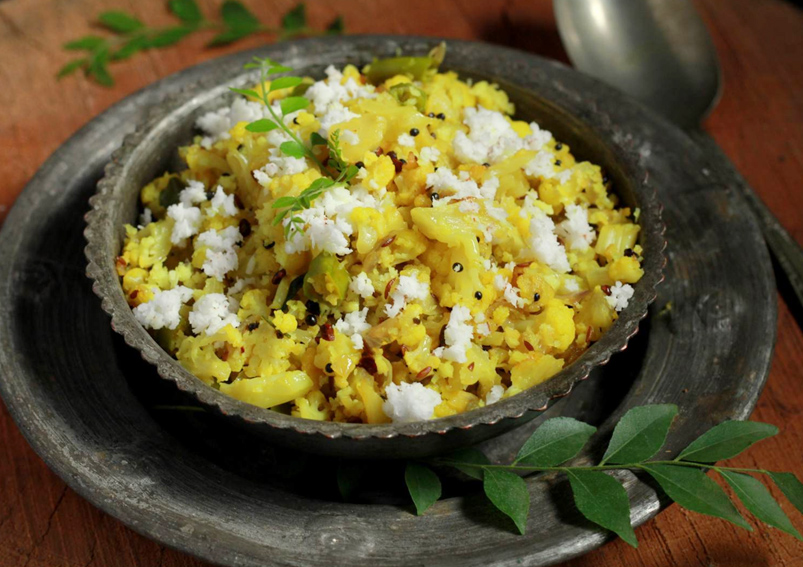 Source: www.archanaskitchen.com
Mixed Vegetable Thoran is a typical stir fry dish of Kerala. This dish is a highly nutritious and also delicious. This dish can be prepared easily in just a few minutes and can also be packed in your lunch box and it is usually served with hot rice.
Ingredients
1/2 cupchopped onions
1/2 cupfinely chopped carrot
1/2 cupfinely chopped french beans
1/4 cupgreen peas
1 tspoil
1/2 tspmustard seeds (rai / sarson)
1/4 tspurad dal (split black lentils)
2whole dry Kashmiri red chillies , broken into pieces
2 tspcrushed garlic (lehsun)
1/8 tspsalt
1/2 tsproasted and crushed cumin seeds (jeera)
1/2 tspchili powder
Directions
Heat oil in a deep non-stick pan and add mustard seeds and when the seeds crackle, add the urad dal, dry red chilies and garlic and fry on medium flame for 1 minute.
Add the onions, carrot, french beans, green peas and salt and fry on medium flame for 2 minutes.
Add 2 tbsp of water and mix it well and cover it with a lid and cook on medium flame for 6 minutes and stir occasionally.
Add the cumin seeds and chili powder, mix it well and cook on medium flame for 1 minute and stir occasionally.
Once done, switch of the flame and serve it hot with hot steaming rice.
Nutrient values per serving
Energy 47 cal
Protein 1.6 g
Carbohydrates 6.2 g
Fiber 1.9 g
Fat 1.7 g
Cholesterol 0 mg
Vitamin A 223.2 mg
Vitamin B1 0 mg
Vitamin B2 0 mg
Vitamin B3 0.2 mg
Vitamin C 7.8 mg
Folic Acid 11.8 mg
Iron 0.5 mg
Magnesium 0 mg
Phosphorus 0 mg
Sodium 6 mg
Potassium 69.9 mg
Zinc 0.2 mg
Meghna Nath
This Recipe Rate :
(0) Reviews