Green Moong Dal and Carrot Mini Pancake Recipe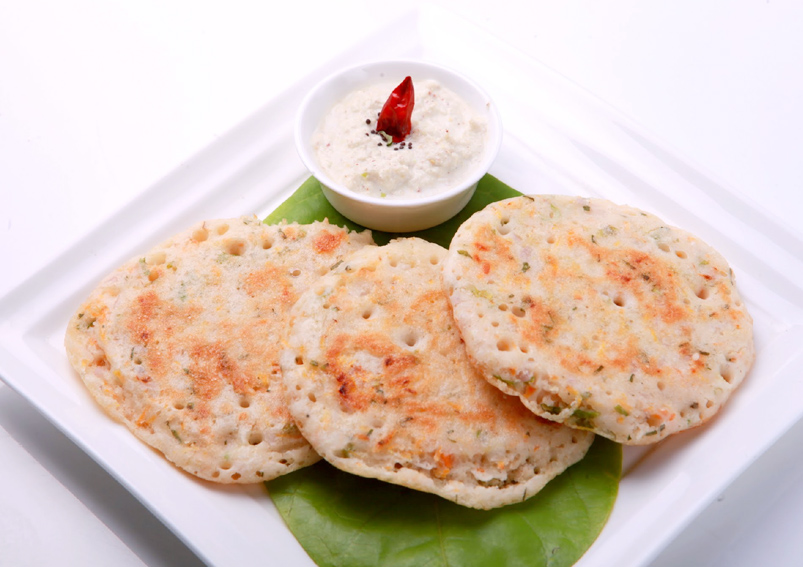 Source: www.vahrehvah.com
Green Moong Dal and Carrot Mini Pancake are healthy and wholesome pancake recipe that you can easily prepare at your home. This pancake is packed with fiber, protein, and vitamins. This pancake has a nice flavor, crunchy texture, and also has a nice color. This pancake tastes best when served hot. Try this wholesome, tasty, and filling dish for your family members.
Ingredients
3/4 cupgreen moong dal (split green gram)
1/2 cupgrated carrot
1 tbsproughly chopped green chilies
1/4 cupcurds (dahi)
1 tbspbesan (gram flour)
1/4 cupgrated paneer (cottage cheese)
1/4 cupasafoetida (hing)
1/2 tspbaking powder
saltto taste
oilfor greasing and cooking
Directions
In a bowl, soak the green moong dal in enough hot water and soak for 2 hours and then drain the water from the dal and keep it aside.
In a blender add the drained dal, green chilies and curds and blend it till smooth and transfer the mixture in a bowl.
Add the besan, carrot, paneer, asafoetida, baking powder, salt and approx. ¼ cup of water, mix it well and keep it aside.
Heat a non-stick mini uttapam pan and grease with little oil and pour 1 tbsp of the batter in each uttapam mold and spread it lightly.
Cook on both the sides by using a little oil and cook till they turn golden brown in color from both the sides.
Serve it with coconut chutney and enjoy it with your family members.
Nutrient values per serving
Energy 53 cal
Protein 3.4 g
Carbohydrates 7.7 g
Fiber1.1 g
Fat 1 g
Cholesterol0 mg
Vitamin A 102.8 mg
Vitamin B10 mg
Vitamin B20 mg
Vitamin B30.3 mg
Vitamin C0.2 mg
Folic Acid16.8 mg
Calcium 30.4 mg
Iron 0.5 mg
Magnesium 0 mg
Phosphorus 0 mg
Sodium 4.7 mg
Potassium136.6 mg
Zinc 0.3 mg
Meghna Nath
This Recipe Rate :
(0) Reviews