Tasty Mini Onion Samosa Recipe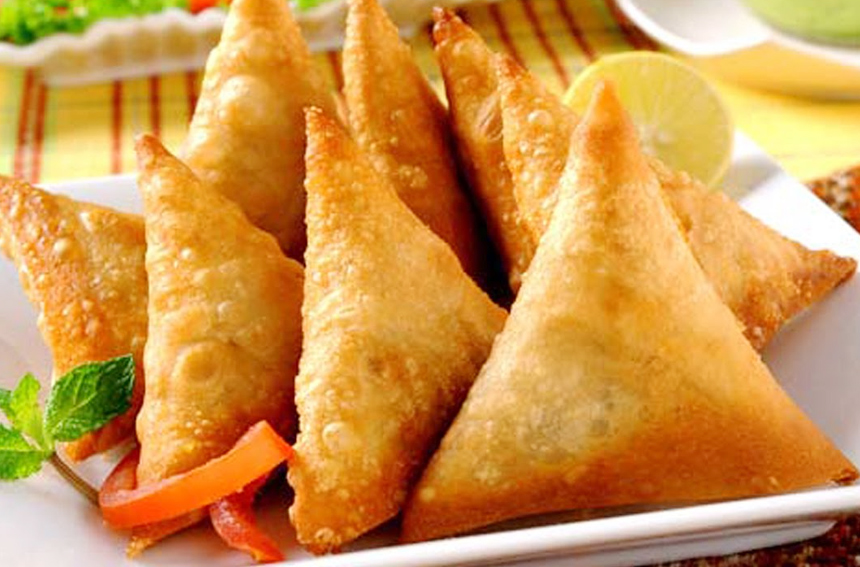 Source: youtube.com
Mini Onion Samosa is lip- smacking and tempting snack which popular snack in Indian street. These scrumptious bite-sized samosas are very easy to prepare and also perfect snack snack when have unexpected guests at your home. This dish is perfect for any special occasion and can also be served with a cup of tea. Try this yummy and tasty snack dish at your home and relish it with your love once.
Ingredients
For The Dough
1/2 cupplain flour (maida)
1 tbspoil
saltto taste
For The Filling
1 cupfinely chopped onions
2 tspoil
1/2 tspcumin seeds (jeera)
saltto taste
1 tspchili powder
1/2 tspgaram masala
1/2 tspdried mango powder (amchur)
1/4 tspturmeric powder (haldi)
2 tbspchopped coriander (dhania)
1 tbspbesan (gram flour)
Other Ingredients
Directions
For the dough
In a deep bowl, add plain flour, oil, salt and add enough water and knead into a stiff dough and cover it with a muslin cloth and keep it aside.
For the filling
Heat the oil in a broad non-stick pan and add the cumin seeds and when the seeds crackle, add the onions and salt and fry on a medium flame for 2 minutes.
Remove from the flame, add the chili powder, garam masala, dried mango powder, turmeric powder, coriander and besan and mix it well and keep it aside.
How to proceed
Knead the dough well till smooth and elastic and divide the dough into equal portions
Roll out a portion of the dough into 75 mm. (3") diameter oval shape and cut the oval horizontally into 2 equal portions with a help of a knife.
Take a portion and join the edges to make a cone and seal it with the help of a little water.
Stuff the cone with 1 tsp of the filling and apply little water on the edges to seal it and heat the oil in a deep non-stick kadhai and deep-fry all the samosas on a medium flame till they turn golden brown in color from all the sides.
Drain on an absorbent paper and serve it with green chutney.
This Recipe Rate :
(0) Reviews