Spicy Masala Chickpea Recipe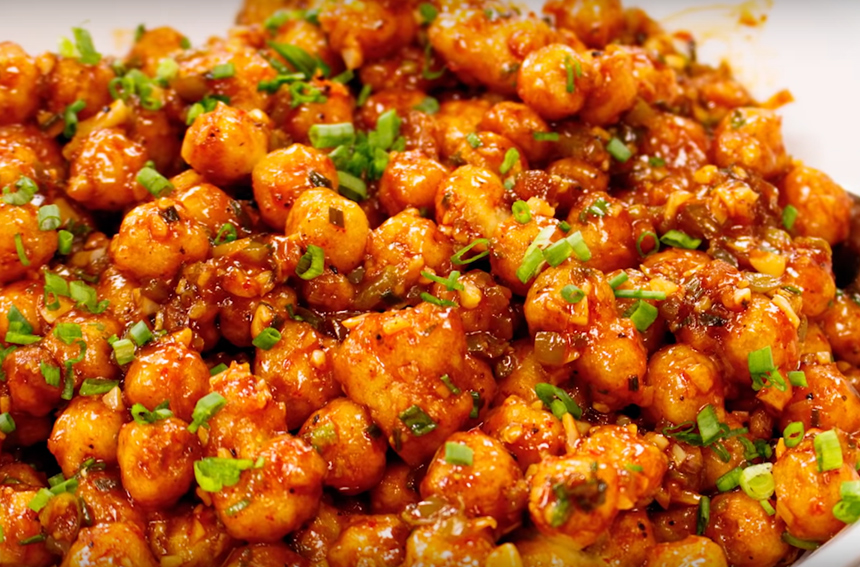 Source: youtube.com
Want to try spicy and tasty snack with your evening tea? Then try this Masala Chickpea that you can easily prepare at your home within few minutes. This snack is perfect when you have sudden guest at your home. This snack has a nice flavor of different seasoning and also has a nice crunchy taste of chickpea. Let's follow this recipe.
Ingredients
1 1/2 cupssoaked and par-boiled kabuli chana (white chick peas)
1/4 cupolive oil
1 1/2 tspchili powder
1 tspcumin seeds (jeera) powder
1 tspchaat masala
1 tspgarlic (lehsun) powder
salt taste
Directions
Heat the sugar and 1½ tbsp of water in a small non-stick pan, mix well and cook on a medium flame for 8 to 10 minutes and stir continuously or cook till it caramelizes.
Transfer the mixture into a broad non-stick pan, mix it gently and cook on medium flame for 15 minutes and stir occasionally.
Once done, switch off the flame and transfer it in a serving plate and serve it with a cup of tea.
Nutrition Info
Energy: 595 cal
Protein: 14 g
Carbohydrates: 49.9 g
Fiber: 23.2 g
Fat: 37.7 g
Cholestero: 0 mg
Vitamin A: 455 mg
Vitamin B1: 0.2 mg
Vitamin B2: 0.1 mg
Vitamin B3: 2.4 mg
Vitamin C: 2.5 mg
Folic Acid: 152.5 mg
Calcium: 165.6 mg
Iron: 3.8 mg
Magnesium: 0 mg
Phosphorus: 0 mg
Sodium: 0 mg
Potassium: 0 mg
Zinc: 2.4 mg
This Recipe Rate :
(0) Reviews