Tasty Methi Pakora Recipe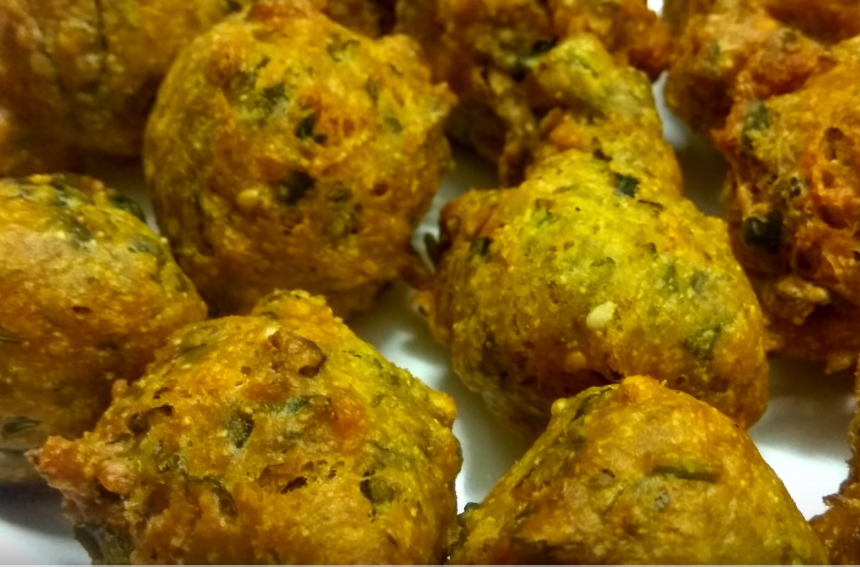 Source: youtube.com
Methi Pakora is a popular Indian street food and a perfect evening snack for your family member. The fenugreek leaves gives a nice taste and flavor to this Pakora. This pakora is crunchy, tasty and also healthy. It is a perfect snack for a rainy or winter days with a hot cup of tea.
Ingredients
3/4 cupchopped fenugreek (methi)
1 cupbesan (Bengal gram flour)
1/4 cupfinely chopped coriander (dhania)
1 1/2 tspfinely chopped green chilies
1/4 cupfinely chopped onions
1/4 tspturmeric powder (haldi)
1/4 tspasafoetida (hing)
a pinchof baking soda
saltto taste
oilfor deep-frying
Directions
In a bowl, add chopped methi leaves, besan, chopped coriander leaves, chopped onions, turmeric powder, hing, green chili, salt, and baking soda.
Add ½ cup of water in a deep bowl and mix it well and heat the oil in a deep non-stick pan and drop a spoonful of the mixture into the hot oil, a few at a time, and fry on a medium flame till they turn golden brown in color from all the sides and drain on an absorbent paper.
Serve it with green chutney and enjoy it taste.
This Recipe Rate :
(0) Reviews