Baked Corn and Tomato Bread Cups Recipe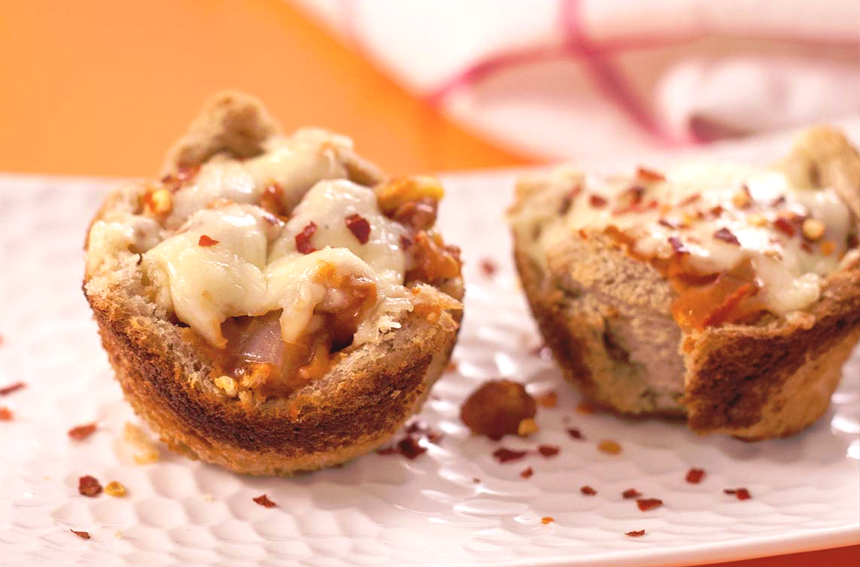 Source: http://www.archanaskitchen.com
Do you want to have something tasty and mouth-watering snack for evening breakfast? Then try this Baked Corn and Tomato Bread Cups that you can easily prepare at your home.The outcome is a wonderfully crispy bread cups with a succulent corn and tomato filling in the center, which excites your palate with its enticing texture and also wonderful flavor. Try this recipe this tasty and healthy recipe.
Ingredients
For The Bread Cups
8Leftover bread slices
butterfor greasing and brushing
For The Filling
2 tbspOil
1/2 cupChopped onions
1/2 cupChopped capsicum
2 tspFinely chopped green chilies
1 cupChopped tomatoes
3/4 cupBoiled sweet corn kernels (makai ke dane)
Saltto taste
1/2 cupGrated processed cheese
Directions
For the bread cups
Remove the crust from all the bread slices and roll each slice with a rolling pin.
Press the rolled slices into the cavities of a muffin tray which is lightly greased with butter.
Brush with melted butter and bake in a preheated oven at 200ºc (400ºf) for 10 to 12 minutes or until crisp and keep it aside.
For the filling
Heat the oil in a broad non-stick pan, add the onions and fry on a medium flame for 1 minute.
Add the capsicum and green chillies and fry on a medium flame for 1 minute.
Add the tomatoes, corn and salt, mix it well and cook on a medium flame for 2 minutes, and stir occasionally.
Add the cheese and mix it well and keep it aside.
How to proceed
Divide the filling into equal portions and fill a portion of the mixture in each of the bread cups.
Serve it immediately with any sauce of your choice.
This Recipe Rate :
(0) Reviews