Tasty Green Pea and Paneer Tikki Recipe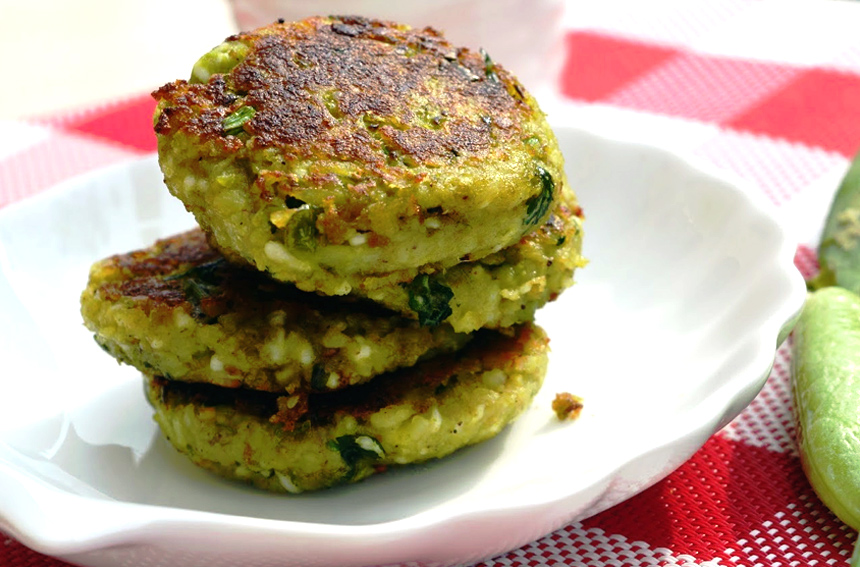 Source: http://www.exoticneasy.com
Green Pea and Paneer Tikki is a mouth- watering Indian tea time snack. It is crispy and delicious tikki that is also very easy to prepare. This is prefect tea time snack during monsoon. Try this tasty and easy snack at your home and enjoy with your family members.
Ingredients
1/4 cupBoiled green peas
1/2 cupGrated paneer (cottage cheese)
1/4 cupBoiled, peeled and mashed potatoes
2 tbspFinely chopped coriander (dhania)
1/2 tspGreen chili paste
1/2 tspGinger (adrak) paste
Saltto taste
1/4 cupMilk for coating
1/2 cupQuick cooking rolled oats for coating
1 tspOil for greasing and cooking
Directions
In a bowl, add green pea, paneer, mashed potatoes, chopped coriander, green chili paste, salt, and mix it nicely.
Divide the mixture into equal portions and shape each portion into a 37 mm. (1½ ") round, flat tikki.
Dip each tikki in milk and then roll them in the oats till they are evenly coated from both the sides.
Heat a non-stick tawa (griddle) and grease it lightly by using oil and cook each tikki on a medium flame oil and cook till they turn golden brown in color from both the both sides.
Once done, place it on a serving plate and serve it with any sauce of your choice.
Nutrient values
Energy: 68 calories
Protein: 2.6 gm
Carbohydrates: 4.2 gm
Fiber: 1.0 gm
Fat: 3.4 gm
Calcium: 69.8 mg
This Recipe Rate :
(0) Reviews