Tasty Corn and Chickpea Burger Recipe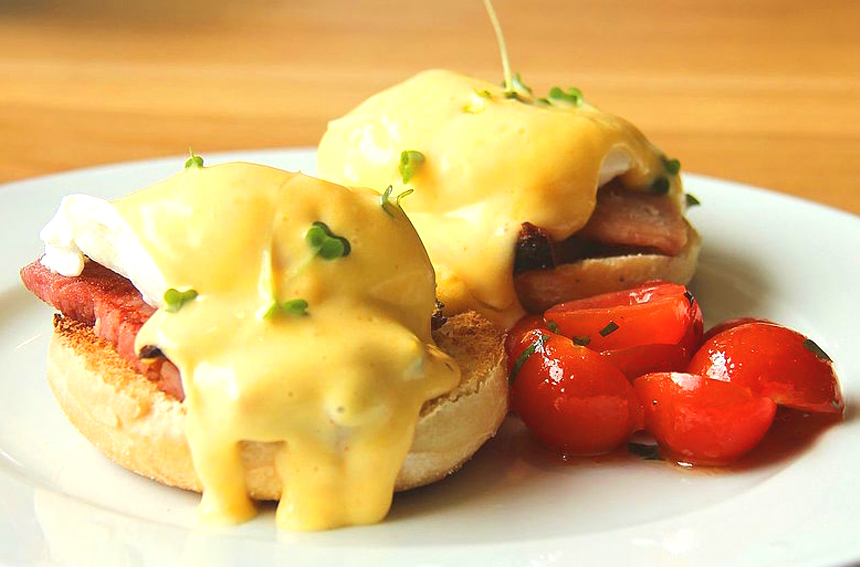 Source: https://commons.wikimedia.org
Corn and Chickpea Burger is tasty, yummy, and delicious burger, which is loved by all. This burger has a unique taste and also has a fantastic flavor of different seasoning. This dish is perfect for parties and any special occasion. This burger can be easily made in your kitchen within few minutes. Try this tasty and easy burger recipe at your home for your love once.
Ingredients
For The Cutlets
1 cupBoiled sweet corn kernels (makai ke dane)
1 cupSoaked and cooked kabuli chana (white chick peas)
1 tbspOil
1/4 cupBread slice, crumbled
2 tbspBesan (gram flour)
1/4 cupQuick cooking rolled oats
2 tspChili powder
Saltand freshly ground black pepper powder to taste
1/2 cupPlain flour (maida) dissolved in 3/4 cup water
Bread crumbsfor rolling
Oilfor deep-frying
For The Green Mayonnaise Spread
1/2 cupRoughly chopped coriander (dhania)
1 tspRoughly chopped green chillies
1 tbspRoughly chopped onions
1 tspLemon juice
1/2 cupMayonnaise
1 tspDried mixed herbs
Other Ingredients
4Burger buns
4 tspMelted butter
4Lettuce leaves
8Onion slices
8Tomato slices
12Cucumber slices
Saltand freshly ground black pepper powder to taste
Directions
For the green mayonnaise
Combine the coriander, green chillies, onions and lemon juice and blend in a mixer to a coarse paste by using ½ tbsp of water.
Transfer the paste into a deep bowl, add the mayonnaise and mixed herbs and mix it well.
Keep it refrigerated for at least an hour.
For the cutlets
Heat the oil in a non-stick pan and add the onions and sweet corn and fry on a medium flame for 1 minute.
Add the kabuli chana, bread, besan, oats, chili powder, salt and pepper, mix well and fry on a medium flame for 2 to 3 minutes and keep it aside to cool.
Add 2 tbsp of water and blend in a mixer to a coarse mixture and transfer the mixture into a bowl, divide it into equal portions and shape each portion into a circle of 75 mm. (3") diameter and 1 cm thickness.
Dip each cutlet in the maida mixture and roll in the bread crumbs till it is evenly coated from all the sides.
Heat the oil in a kadhai and deep-fry each cutlet till it turns golden brown in colour from both the sides and drain on absorbent paper and keep it aside.
How to proceed
Cut each burger bun horizontally into two and apply ½ tsp of butter on the insides of each half of the burger bun and toast them lightly on a tawa (griddle) and keep it aside.
Apply 1½ tbsp of the green mayonnaise spread on the buttered side of all the bun halves.
Place a lower half of the bun on a clean, dry surface with the buttered-spread side facing up.
Place a lettuce leaf, 2 onion slices, 2 tomato slices and 3 cucumber slices and sprinkle a little salt and pepper over it.
Place a cutlet and cover with an upper half of the bun with the buttered–spread side facing down and press it lightly.
Serve it with a glass of juice.
Nutrient values per burger
Energy: 2933 cal
Protein: 69.7 g
Carbohydrates: 402.5 g
Fiber: 60.5 g
Fat: 125.5 g
Cholesterol: 0.1 mg
Vitamin A: 2956.2 mg
Vitamin B1: 1.5 mg
Vitamin B2: 0.9 mg
Vitamin B3: 12 mg
Vitamin C: 67 mg
Folic Acid: 435.3 mg
Calcium: 631.4 mg
Iron: 18.5 mg
Magnesium: 0 mg
Phosphorus: 0 mg
Sodium: 1417.6 mg
Potassium: 1065.3 mg
Zinc: 8.3 mg
This Recipe Rate :
(0) Reviews