Best Slow Cooker Beef Recipe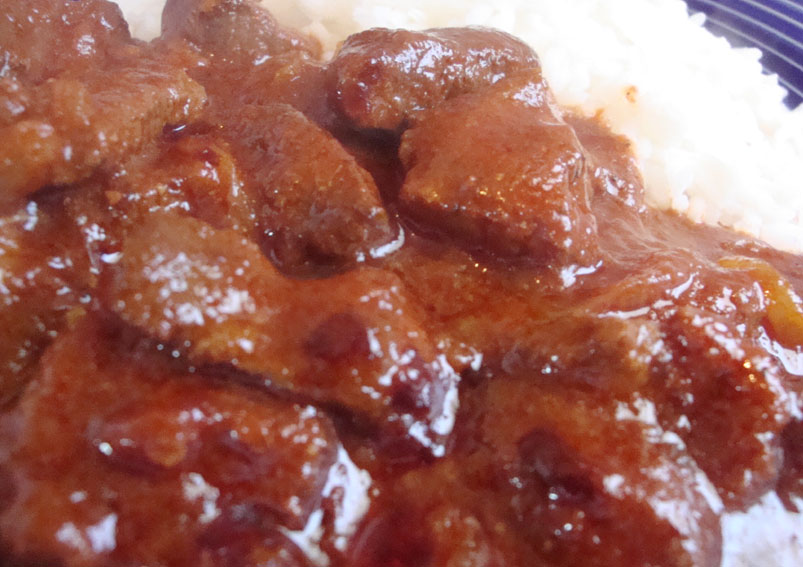 Follow the easy preparation steps and make a hearty Beef Curry that includes beef stew, onions, chilies, etc. Have a look at the recipe.
Ingredients
2 tablespoonsOlive oil
450gmsStewing steak
¼ teaspoonPepper
2Garlic cloves
1 teaspoonChopped fresh ginger
1Green chilies
1 tablspoonsCurry powder
Saltto taste
1Chopped tomatoes
1Onions
250mlBeef stock
Directions
Take a pan and heat oil on a medium flame
Add beef to the pan and fry it all the sides till the pieces become brown in color
Remove them from the pan and reserving juices
Add salt and pepper to the beef pieces
Add garlic, ginger and chilies to the pan. Saute them for about 2 minutes till they become tender
Add chopped tomatoes to it
Place onions to it and fry them along with tomato mixture
Add browned beef pieces to it and also the beef stock
Cover the lid of the pan and slow cook for about 10 minutes by stirring it occasionally
The tasty Beef Curry is ready to serve for your family members. Take it in a serving bowl and have it with hot rice or rotis.
Try to include meat in your diet as it has number of health benefits. Know 7 evidenced based Health Benefits to Eat Meat.
This Recipe Rate :
(0) Reviews