Easy Apple Crumble Recipe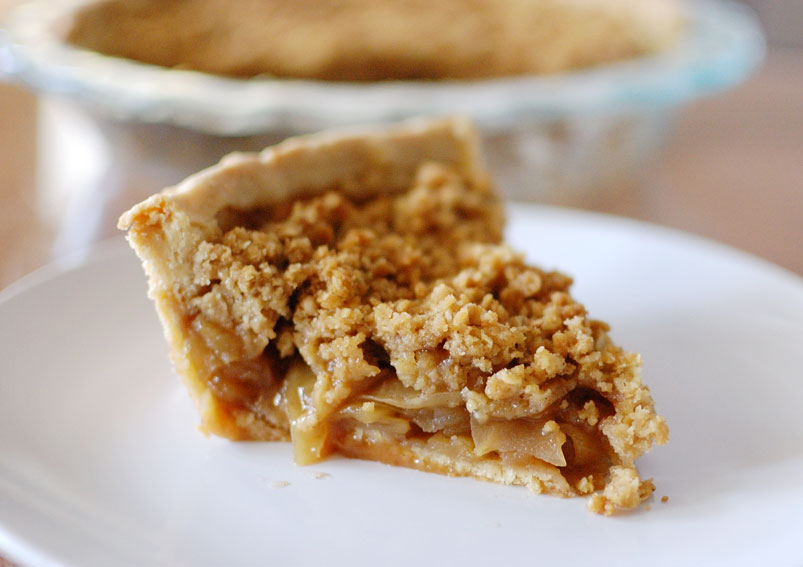 Double Apple Crumble Recipe is one of the best Low Sodium Breakfast Recipes where you just have to bake the apple and some dry fruits on top of it. Know How to Make Healthy Apple Crumble and prepare it for your family members.
Ingredients
5 cupsPeeled and sliced apple
3 tablespoonsApple butter
Oil
¼ cupAll purpose flour
¼ cupOats
Saltto taste
1 teaspoonGround cinnamon
3 tablespoonsChilled butter
fewWalnuts
Directions
Coat the baking pan with cooking oil
Combine apples, apple butter and arrange them on the pan
Press them down lightly to compact
Take a mixing bowl and add flour, oats, sugar, cinnamon and salt
Combine them together
Add walnuts to the butter and mix them well
Sprinkle the mixture over apples and bake it for about 45 minutes under 375 degrees F till they become golden brown in color
Remove them from the pan and serve it on a serving plate. Have it as your breakfast along with a cup of coffee.
You can mix any dry fruits with the butter instead of walnuts. Add a pinch of salt to the butter if you want to have it salty. It just takes less than 1 hour for the preparation. You can just keep it in oven in the morning and continue with any other work.
If you have any of your family member suffering with diabetics, try this Diabetic Omlet and serve them for their breakfast.
-Neelima
This Recipe Rate :
(0) Reviews