Easy Beef Fry Recipe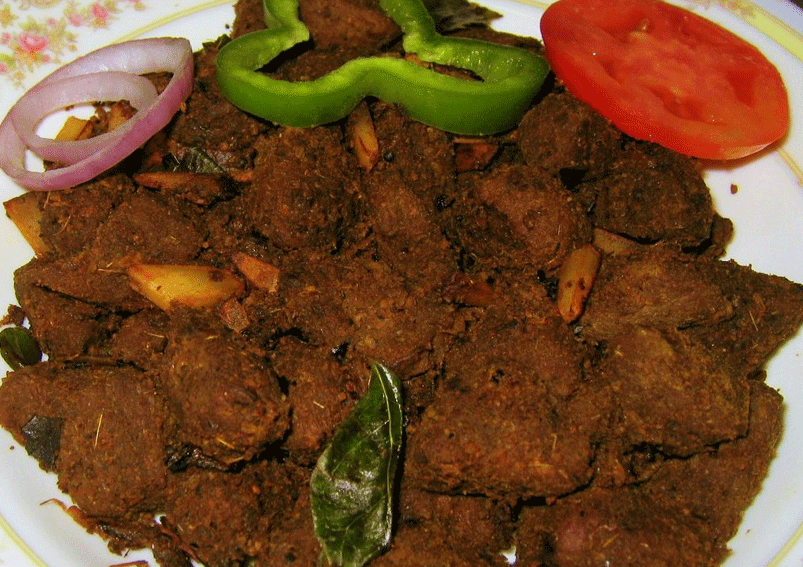 Balance out all sweet celebrations with Spicy Beef Fry Recipe. Have it directly as snacks or you can also have it as a side dish with rasam or sambar rice. Have a look at the recipe.
Ingredients
1Onion
1 teaspoonGinger garlic paste
1 teaspoonRed chili powder
1 ½ teaspoonCoriander powder
pinchTurmeric powder
1 teaspoonPepper powder
1 teaspoonGaram masala powder
1 tablespoonGrated coconut
Saltto taste
2 tablespoonsOil
10 leavesCurry leaves
½ kgBeef
1 tablespoonChopped coriander leaves
Directions
Clean the beef well with water and marinate the pieces with chopped onions, ginger garlic paste, red chili powder, coriander powder, pepper powder, garam masala powder, grated coconut, turmeric powder and salt
Keep it aside for about 20 minutes
Add 2 tablespoons of water to this and pressure cook it till beef is properly cooked
Once the pressure is released, open the lid and if there is any excess water, cook till the water is dried completely
Place a pan on flame and add oil to it
Add curry leaves and saute it for few seconds
Add cooked beef and stir it well
Cook the beef on low flame till the pieces become dark black in color for about 10 to 15 minutes
Make sure to stir in middle so that it is not over cooked
Off the flame and garnish it with coriander leaves at the end.
The tasty Beef Fry is ready to serve. Serve it as a side dish with Beetroot Rasam Recipe.
-Neelima
This Recipe Rate :
(0) Reviews