Fresh Turmeric Pickle Recipe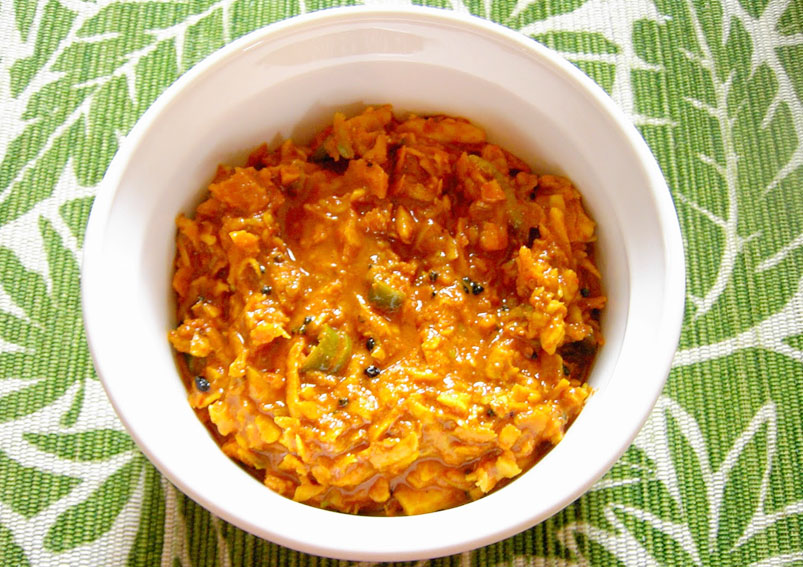 Raw Turmeric Pickle is an appetizing dish that is very nutritious and spicy in taste. Try the recipe by following simple steps below. Have this pickle every alternative day as it reduces inflammation in your stomach.
Ingredients
250gmsRaw turmeric
1 cupMustard oil
2 teaspoonsSalt
½ teaspoonRed chili powder
2 teaspoonsFenugreek seeds
2 teaspoonsMustard seeds
1 teaspoonGinger powder
½ cupLemon juice
Directions
Peel the turmeric and wash it well
Keep it aside and dry it with cotton cloth
Grate the turmeric pieces or you can also chop them into small thin pieces
Add mustard oil in a pan and place it on low flame
Bring it to room temperature after heating it
Add fenugreek seeds coarsely grounded, mustard powder, ginger powder, red chili powder, grated turmeric to the oil
Mix them well and place the pickle in a bowl
Add lemon juice to it and close the lid
Keep it aside for about 2 to 3 hours
Stir the pickle with the help of dry spoon
Add salt if required
The tasty Turmeric Pickle is ready to eat
The pickle stands for long days when you place it in a dry container. Add more oil to the pickle so that it lasts for about 6 months. Whenever you want to have it, use dry clean spoon and close the lid tight. You can also have it with Crispy Dosa.
-Neelima
This Recipe Rate :
(0) Reviews