Easy Fruit Bread Recipe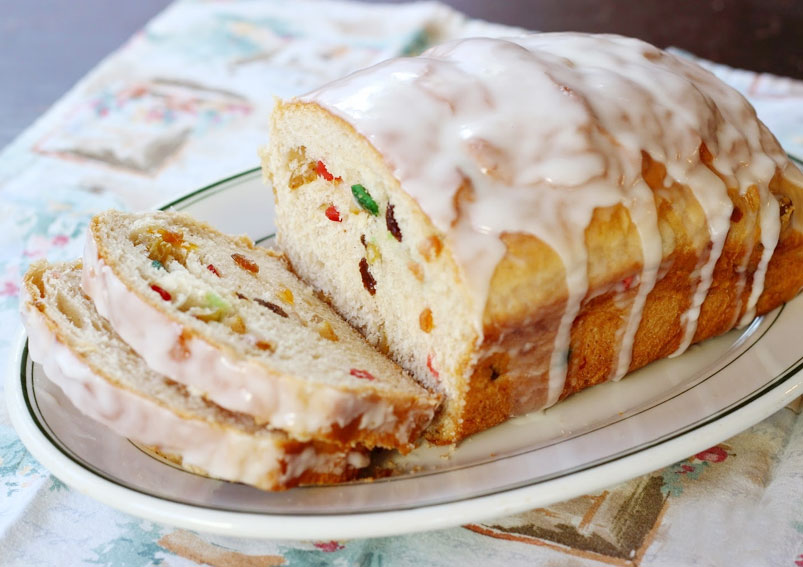 Fruit Bread Recipe is an easy and healthy recipe that is prepared with fruits, whole wheat flour apart from sugar. Transform your break time to fun times with the easy dish. Have a look.
Ingredients
½ kgYeast
to tasteto taste
3 tablespoonsHoney
1 cupMilk
4 tablespoonsTutti frutti
3 tablespoonsOil
2 teaspoonsButter
Directions
Take a bowl and add yeast, 4 tablespoons of milk or lukewarm water
Add salt and honey to it
Keep it covered for few minutes
Stir it with spoon and keep it aside for few minutes again
After few minutes, your yeast will be ready
Take a bowl and add wheat flour to it
Add milk or oil to it
Knead it to smooth dough and shape them into round balls
If the dough is slightly sticky, add little bit of flour to it and cover it with a clean cloth
Keep it aside for few minutes
Dust the flour on smooth surface and knead it more on the smooth surface
Add tutti frutti to the dough
Divide the dough into equal parts and give desired shapes to it
Cover the pieces for about 30 minutes so that they doubles the size
Place them in baking tray that is greased with oil and bake them for about 30 minutes under 220 degrees C till they turn nice brown in color
Remove them and cool them for few minutes
Brush them with butter and serve the pieces with any sauce.
If you looking for something spicy with bread items, just try Left Over Rice Paratha Recipe and have it with your family members.
-Neelima
This Recipe Rate :
(0) Reviews