Easy Garlic Chicken Recipe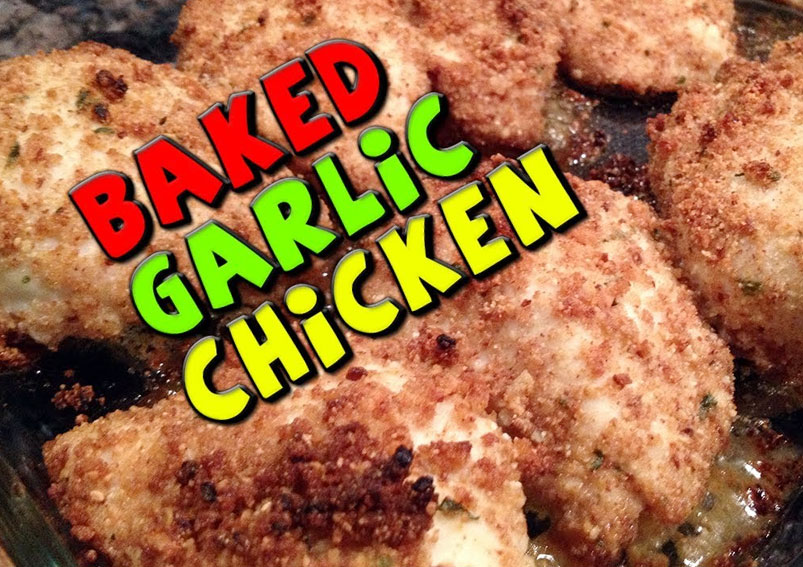 Yummy Garlic Chicken, which is a great combination with garlic, gives the spicy and saucy flavor. Why can't you experiment on this lip-smacking dish? The garlic-flavored dish will definitely provoke the taste buds. The luscious smell, while preparing will definitely make your neighbor to pay a visit to your house.
Ingredients
4 bonelessskinless chicken breasts
4garlic cloves, mincedr
4 tablespoonsbrown sugar
1 tablespoonolive oil
Additional herbs and spices, as desired
Directions
Preheat oven to 450°F, Line a baking dish or cookie sheet with aluminum foil.
Lightly coat with cooking spray or lightly brush with oil.
In small saute pan, sauté garlic with the oil, until tender.
Remove from heat and stir in brown sugar.
Add additional herbs and spices as desired.
Season chicken with salt and pepper.
Place the breasts in a prepared baking dish and cover with garlic and brown sugar mixture.
Bake, uncovered for 15-30 minutes, or until juices run clear.
Cooking time will depend on the size and thickness of your chicken.
Yummy Garlic chicken is ready to serve, it tastes better with peri-peri sauce.
Read Chicken Pickle Preparation
As the recipe includes garlic, a natural health remedy that has long been used to treat various ailments. It is a rich and powerful ingredient to strengthen the immune system. It helps to treat fungal and bacterial issues. It has numerous benefits, not only as a sulfur compound, but also to its vitamin C, vitamin B6, selenium and manganese. Recent research shows that garlic has anti bacterial and anti viral properties. It helps to lower the cholesterol levels in the body.
This Recipe Rate :
(0) Reviews