Sponge Vanilla Cake Recipe without Egg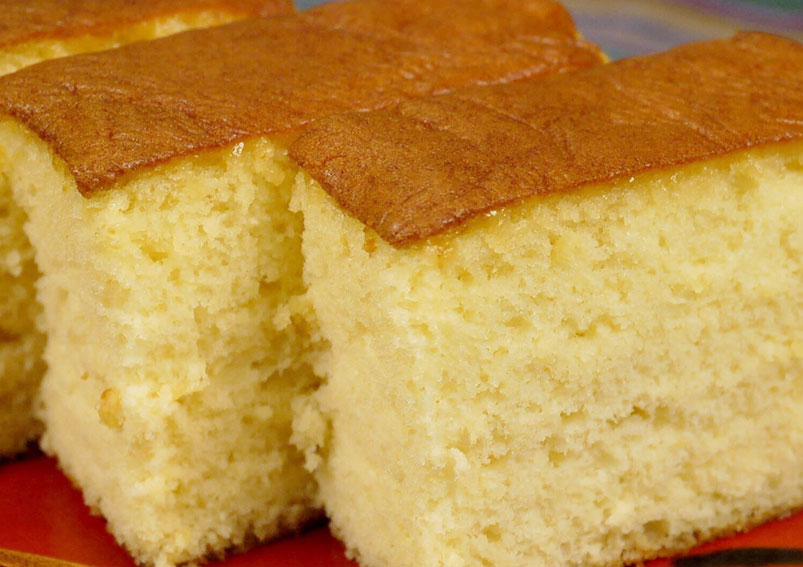 Learn Eggless Vanilla Cake step by step preparation process and try it at home for your family members. You just need to have few ingredients mentioned below to prepare the cakes. Have a glance at the recipe.
Ingredients
2 cupsAll purpose flour
1 teaspoonBaking powder
½ teaspoonSoda
1cupCotted cream
1 cupSugar powder
1 cupMilk powder
1 cupMilk
1 teaspoonGhee
pinchSalt
3 or 4 dropsLemon juice
1 teaspoonTutti fruit
4 dropsVanilla essence
[Also about: Chocolate Cake in 5 Minutes]
Directions
Take a large bowl and add all purpose flour, baking powder, baking soda
Mix them well
Take a separate bowl and add all the other ingredients
Place them in grinder and prepare smooth batter out of them
Now add the maida mixture gradually and mix it well while adding
Add tutti fruit to the mixture
Grease the pan and pour the batter in pan
Bake the mixture for about 20 to 25 minutes under 250 degrees F
If the bottomed starts to brown quickly, then remove it from the oven
Shift the pan to a cooling rack and keep it aside for sometime
Once it is cool, then shift it to plate and cut the cake into slices of required size.
If you want to store the pieces for about one week, place them in an airtight container.
-Neelima
This Recipe Rate :
(1) Reviews