Spicy Chicken Pickle Recipe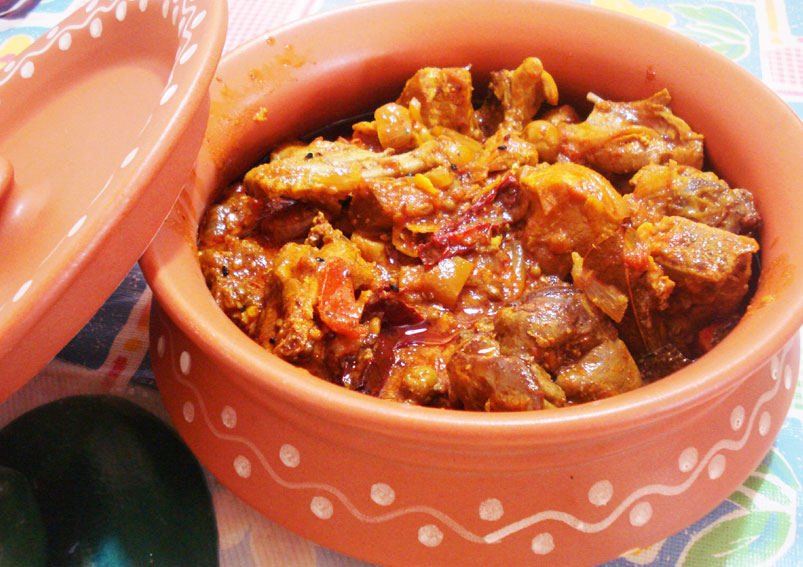 Chicken Pickle also called as Chicken Avakaya is one of the foods that most of the Indian like to have with hot rice. This is one pickle that we cannot stop making it when we taste it once. Have a look at the recipe.
Ingredients
250gmsChicken
½ tablespoonGinger garlic paste
½ teaspoonTurmeric powder
¾ tablespoonCoriander seeds
½ tablespoonRed chili powder
½ teaspoonMustard seeds
1 tablespoonPoppy seeds
half inchCinnamon stick
5Cloves
1Cardamom
¼ teaspoonCumin seeds
2 lemonLemon juice
1 cupOil
Saltto taste
Directions
Wash the chicken and cut it into small pieces
Add turmeric and ginger garlic paste
Marinate it for few minutes
Place a pan on flame and add oil to it
Add marinated chicken pieces and fry them for 3 to 5 minutes till they become golden brown in color
Make sure that chicken pieces are not over fried
Remove them on plate and set aside
Dry roast all the spices individually
Cool the spices and grind them into fine powder
Add the ground spices to the chicken pieces and mix them well
Add red chili powder, salt and lemon juice
Mix them well with chicken pieces
Add extra oil to it and leave aside for an hour
Transfer the pickle to a closed jar and have it with your breakfast dishes like Onion Rava Dosa, Instant Oats Idli, etc.
-Neelima
This Recipe Rate :
(1) Reviews