Bengali special Chingri Malai Curry Recipe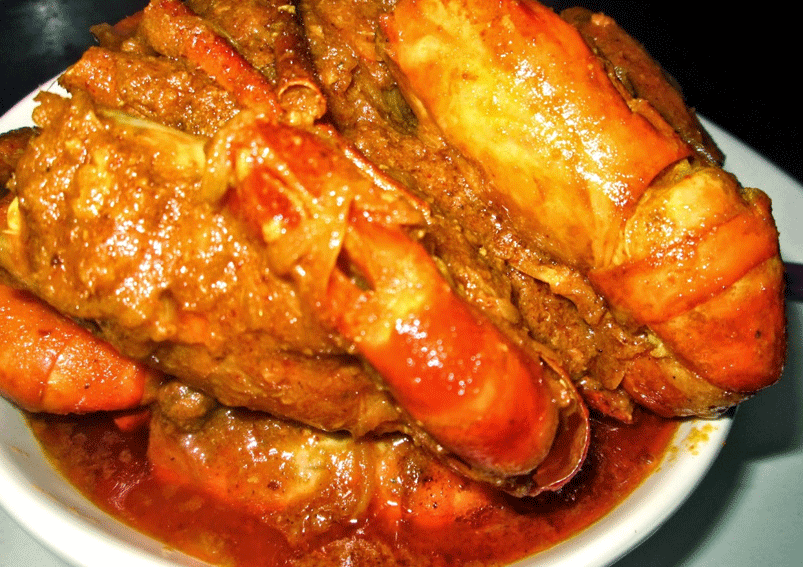 Undoubtedly, Chingri Malai Curry is one of among popular Bengali dishes. It is also known as Prawn Malai Curry. This delicious dish is very easy to cook, also can use coconut milk in place of butter for cream. The combination of prawn and coconut is really awesome. So let's try this Bengali cuisine.
Ingredients
12-16 medium sizeprawns
Saltto taste
½ teaspoonturmeric powder
1 ½coconut scraped
2 tablespoonsoil
3-4green cardamoms
3-4cloves
1 inch stickcinnamon
2 medium sizeonion
1 teaspoonred chili powder
2 teaspoonsginger paste
1 tablespoonghee
Directions
Wash prawns under running water and drain it well.
After washing, apply a little salt and turmeric powder on prawns.
Separate 1-teaspoon scraped coconut and mix rest of it in a half cup warm water.
Now squeeze it and remove spare coconut milk.
Put the pan on flame, put 2 tablespoons of oil, and fry the prawns on the medium flame.
Keep it cooking for 2-3 minutes and then put aside.
Now add bay leaves, cardamom, cloves and cinnamons and fry it.
After that, add onions and cook it for 2-3 minutes until it turns brown.
Mix chili powder in a little water and put it in the onion.
Fry it on low heat for 2-3 minutes, now add ginger paste and cook it for another 2 minutes more.
Now, add fried prawns and coconut milk.
Add salt according to taste and cook it for 2 minutes.
At last, mix the dish in pure ghee separated scraped coconut.
Dish is ready, serve hot.
Often served on special occasions people love to have it in their lunch and dinner. Indeed, it is very tasty as well as healthy dish. So, enjoy this special Bengali Prawn Malai curry.
Also see: Bengali fish curry recipe
-Nandini Chauhan
This Recipe Rate :
(0) Reviews