Best Homemade Grape Wine Recipe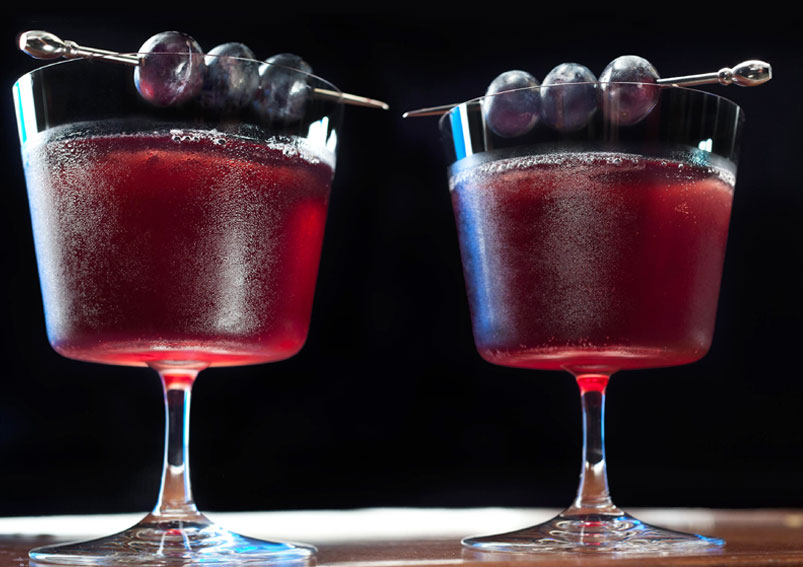 Wine can be made with any type of fruit, but Wine with Grapes is the most famous. The Grape Wine Recipe is simple and easy to make at home. Have a look and know How to Prepare Wine at Home.
Ingredients
1kgSeedless grapes
2 kgsSugar
5 ltrsWater
2 teaspoonsDry Yeast
½ cupLuke warm water
1Cinnamon stick
3Cloves
Directions
Clean ceramic glass jar and dry it under sun for 1 hour
Boil water and allow it to cool
Wash the grapes with fresh water and remove the stalks
Place the yeast in luke warm water and keep it aside for about 10 to 15 minutes
Mash the grapes using spatula and add half quantity of sugar to the crushed grapes
Mix them well and transfer the crushed grapes to ceramic jar
Add the dissolved yeast to the jar
Add cinnamon and cloves to the jar and add the boiled water that is cool to the jar
Mix them well and close the jar lid airtight for about 21 days
The air bubbles will be formed on the top when fermentation is taking place
Stir the mixture with wooden spatula every day for all these 21 days
After 21 days, strain the grape pulp using a muslin cloth and add remaining sugar to it
Mix it well and keep for another 21 days so that all the sediments settle down at the bottom
Strain the mixture again without disturbing the sediments at the bottom
If you wish to caramelize the wine, add the caramelized sugar to it so that you get golden color wine
Store the liquid in a fry glass bottles and serve it in glasses without disturbing the sediments.
Some people add egg whites or wheat kernels for quick fermentation. You can increase or decrease the sugar content based on your taste.
This Recipe Rate :
(1) Reviews
Assumption Menezes

Like your receipe. Looks simple to follow. Will try it.