Easy and Delicious Kesar Milk Recipe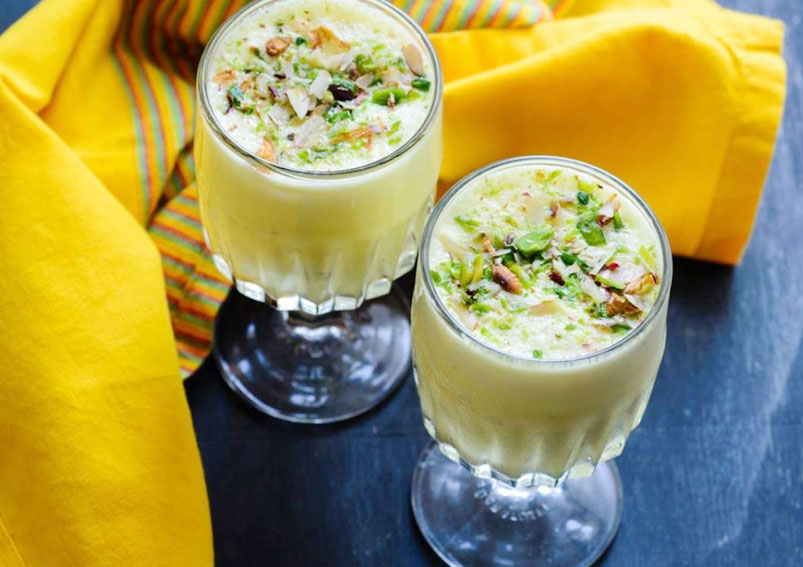 Source: www.littleindiasaigon.com
Kesar Milk is easy, delicious drink recipe. This drink is full of nutrition and perfect for kids. This drink has a thick and creamy texture and is a popular drink of North Indian. This drink is perfect for winter season.
Ingredients
1/4 tspsaffron (kesar) strands
1 tbspwarm low-fat milk (99.7% fat-free)
1 cuplow-fat milk (99.7% fat-free) , boiled and cooled slightly
1 tbspsugar
10-12finely chopped almonds (badam)
10-12finely chopped pistachios
1/2 tspcardamom (elaichi) powder
Directions
In a bowl add saffron and the warm milk and mix well and keep it aside.
In a blender add milk, saffron-milk mixture, sugar, almonds, pistachios and cardamom powder and blend until smooth.
Pour equal quantities of the milk into a serving glass and serve it chill.
Nutrient values per glass
Energy 102 k cal
Protein 5.0 gm
Carbohydrate 13.6 gm
Fat 3.1 gm
Calcium 162.0 mg
Saffron is a rich of potassium, calcium, manganese, iron, selenium, zinc, and magnesium.
Milk is a rich source of vitamin D, calcium, vitamin A, and phosphorus
Meghna Nath
This Recipe Rate :
(0) Reviews