Tasty Punjabi Lassi Recipe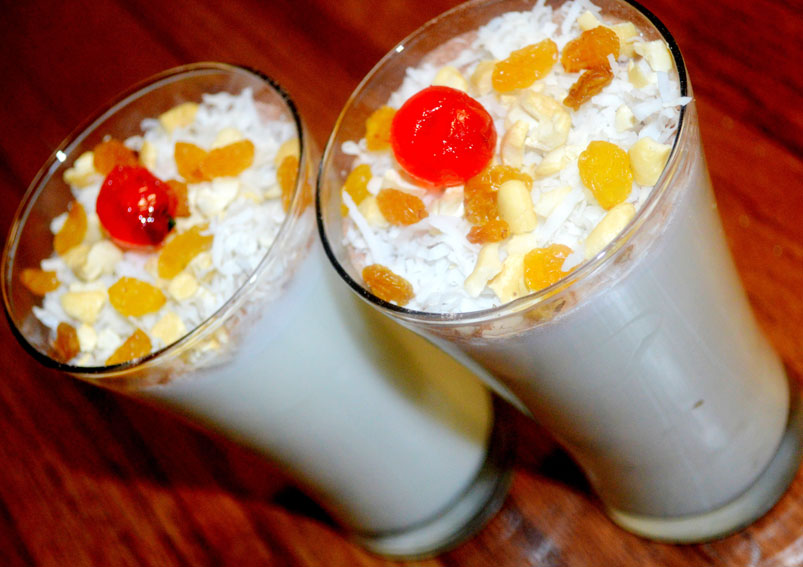 Punjabi special - lassi is a cool and refreshing drink to have in the summer time. sweet lassi is a traditional drink and is quite popular in Punjab and North India.
A Punjabi meal is never complete without a drink like Lassi or Chaas. If you are having a light meal, Lassi will help to fill your tummy and if it is a heavy meal Chaas will help you to digest it.
Ingredients
1.5 cupsChilled Thick Curd(Yogurt)
2 tbspSugar
1/8 cupChilled Milk
1/2 cupCrushed ice
1/4 tspCardamom powder
1/4 tspRose Essence
Directions
Put the curd in a bowl and beat it well , then add milk and water.
Add sugar, taste it and adjust the sweetness accordingly.
Add cardamom powder, rose essence (if want) and mix well.
Beat it well or just blend it in a blender.
Don't over blend else butter will start floating on top.
Top it with malai, and is ready to serve.
Garnish lassi with a pinch of cardamom powder, 2 to 3 saffron strands or dry fruits. If you want you can add ice cubes and serve.
Check for more Cocktails & drinks.
- Mayuka
This Recipe Rate :
(0) Reviews