Indian Khara Chicken recipe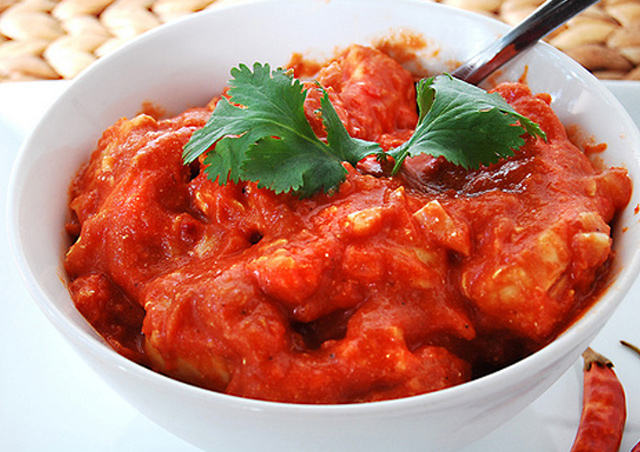 Indian Khara Chicken is the tasty recipe. Your family members and friends will relish this recipe.
Let us read on how to prepare this recipe.
Ingredients
4 tbsp Oil
1 Stick-Cinnamon
7 Green Cardamoms
2 1/2tbsp Black cumin seeds
5 Cloves
1 1/2tbsp Turmeric powder
2 Onions-chopped
Salt As required
2 1/2tbsp Ginger-garlic-green chillie paste
2 tbsp Coriander powder
8 Chicken pieces
3 1/2tbsp Onion-copra
Juice of 1/2 lemon
Coriander leaves to garnish
Directions
Step

1

First roast the Copra lightly, fry the onions in an oil, then grind the dry roasted copra and whizz together until it appears as a paste and add water as per your requirement.

Step

2

Saute the cinnamon, cardamom, cloves, black cumin in an oil on wok.

Step

3

Add the Onions and fry till it reaches pink, after adding the cooked turmeric. Now red chili powder, ginger-garlic-chili paste, coriander powder, 1/2 cup water should be added and cooked in a container.

Step

4

Cook the chicken for few minutes such that all the masalas are well assorted.

Step

5

Add 1 cup water, shake and spread over and cook on low heat for 15 minutes.

Step

6

Cook the chicken as per the requirement after mixing the lemon juice and the onion copra paste. Finally, add the coriander leaves for garnishing and serve with the rice. Enjoy the dish.
This Recipe Rate :
(0) Reviews