Amla Murabba Recipe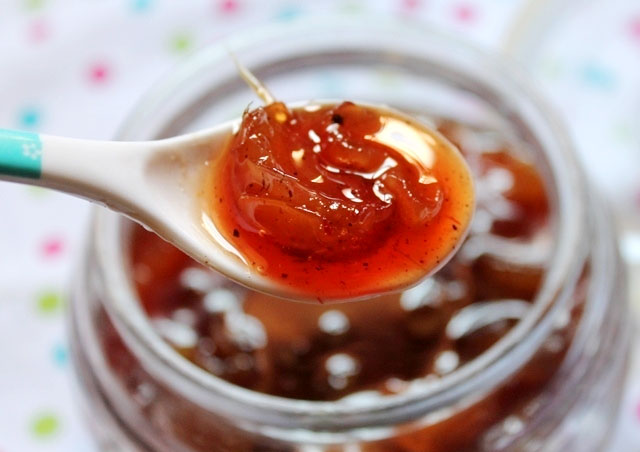 Amla Murabba is the most condensed form of Vitamin C contains all tastes except salty flavor. Let us read how this Amla Murabba can be made.
Ingredients
1 1/2cup Amla
2-inch Piece of cinnamon stick
2 1/2tbsp Water
1 1/2tsp Crushed Cardamom seeds
2 cups Sugar
Directions
Step

1

Take the Amla, wash and grate it.

Step

2

Mix it with water and sugar in a heavy saucepan and place over medium heat.

Step

3

Stir the mixture constantly till sugar melts.Reduce the heat to low and add remaining ingredients.

Step

4

Simmer until the amla is clear and the juice gets semi thick about 15 mins. Remove the cinnamon stick from the murabba and cool.

Step

5

Transfer it to a glass jar, store, refrigerated, for upto a month.

Step

6

Use the murabba lika a jam or have a tsp of murabba everyday as amla is called remover of all diseases.
This Recipe Rate :
(0) Reviews