Banana delight recipe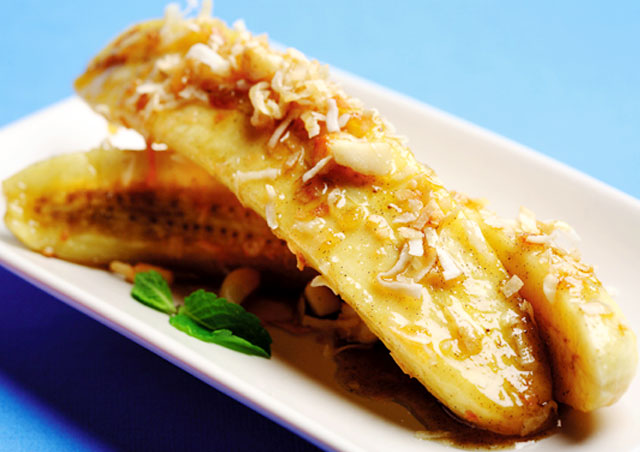 Banana delight is the healthy and special recipe. It is good for children's and family members. If there is a sudden visit of relatives to your home then this recipe is useful.
What are the directions to be followed and how it is prepared, let's have a look.
Ingredients
5 Riped Bananas
2 cups Sugar
2 cups Condenced milk
5 cups Milk
Chopped Kaju and Pistachio, Almonds
Mixed Fruit jam
Directions
Step

1

Take 5 cups of milk and boil them in a bottomed pan. Add sugar and stir well.

Step

2

Add custard powder to the milk and boil till custard is well cooked. Add the condensed milk, cook for few minutes and keep aside to cool it.

Step

3

Cut the skin removed bananas in halves and slit in vertically. Arrange these in dessert plates or bowls.

Step

4

Apply Jam on this banana halves. Add creamy custard sauce over this bananas. Sprinkle some chopped nuts and refridgerate the banana halves and serve chilled.
This Recipe Rate :
(0) Reviews