Fish with Thai Green Curry recipe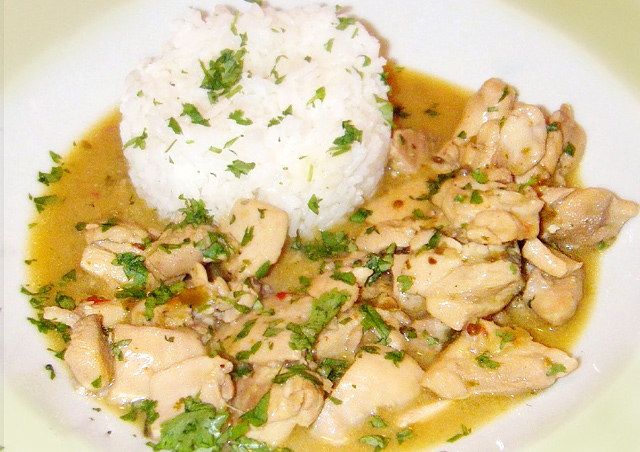 Fish with Thai Green Curry is tasty recipe and it consists high fiber. We can serve this with rice items.
To know more details about the preparation lets read this recipe.
Ingredients
1/2 CupThai green curry paste
2 tbspPeanut oil
2Thinly sliced medium red onion
320 mlCoconut cream
2 Cupschicken stock
150gm PacketSliced diagonally fresh baby corn
1 kg3cm pieces ling fish fillets
3 CupsTrimmed Beansprouts
2 CupsRoasted carrot
2 CupsCoriander leaves
For TasteLime wedges and sliced long red chilli
6 CupsGreen onion rice and Pea
Directions
Step

1

Add the oil in a saucepan and heat it, then add onion and cook, stir it in a medium flame until it softened.

Step

2

First add curry paste and cook it for a few seconds, then add coconut cream, stock, carrot, corn and fish continue cooking on a low flame for 12 minutes. Mix it with salt and pepper. Finally garnish with coriander leaves.

Step

3

Now, add the rice and sprouts in a microwave bowl and heat it in high-medium flame for 4 minutes and place aside.

Step

4

Serve the curry by adding chilli, lime wedges and rice.
This Recipe Rate :
(0) Reviews