Badam Halwa Sweet Recipe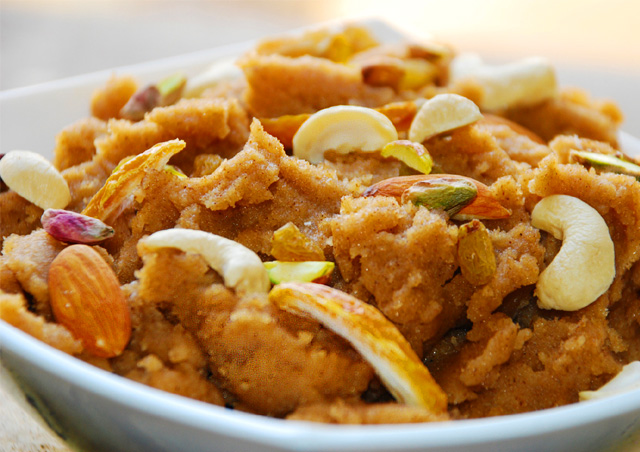 Halwa the name gives us the excitement to taste it immediately. Commonly many of us taste the sweet after completion of the meals. Instead of having the outside stuff why can't we prepare our own sweet in the home very easily.
For that it requires very common ingredients, Let us have a look how to prepare the Badam Halwa sweet recipe.
Ingredients
1 CupMilk
1/2 CupBadam (Should be soaked overnight and Grinded)
For Taste Sugar
1/2 CupGhee

As requiredKumkuma Puvvu with Milk
Directions
Step

1

Add the Ghee and spread it in a pan to avoid the Halwa not to stick to the pan. Add the water into the pan and heat it. Later switch off the stove and mix the sugar into the pan and stir it until it dissolves.

Step

2

Add the Badam, milk and Kumkuma puvvu into the above pan and heat it on medium flame and stir it.

Step

3

While stirring you will observe the dryness at the bottom of the pan, if so continue adding the Ghee and fry it for 10 mins. So that Halwa mix gives the good taste and sweetness.

Step

4

Turn off the stove, let the Halwa mix be cool down. Enjoy the taste of Halwa recipe.
This Recipe Rate :
(1) Reviews