Tasty Salty Lassie Recipe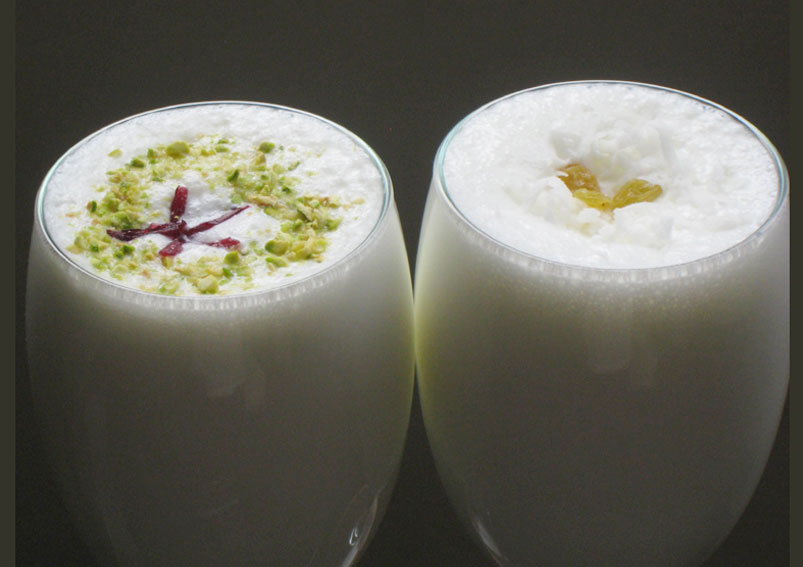 Salty Lassie is an excellent source for digestion and acts as a cooling agent to your body during hot summers. As you do not use fat yogurt, you do not get more calories to your body and not even require a sweetener like sugar. If you are not particular about calorie intake, then you curd made from full fat milk. Blend it uses an electric blender and add pinch of salt at the end.
Ingredients
1 cupChilled curd
1 cupCold water
Salt totaste
Icecubes
small pieceGinger
1 tablespoonChopped coriander leaves
¼ pieceLemon
Directions
Take a blender and add yogurt, water along with pinch of salt
Blend them perfectly till they become frothy
Then add small pieces of ginger, chopped coriander leaves and lemon drops to it
Mix them well and pour in glasses
Add ice cubes finally and serve it cool to the family members.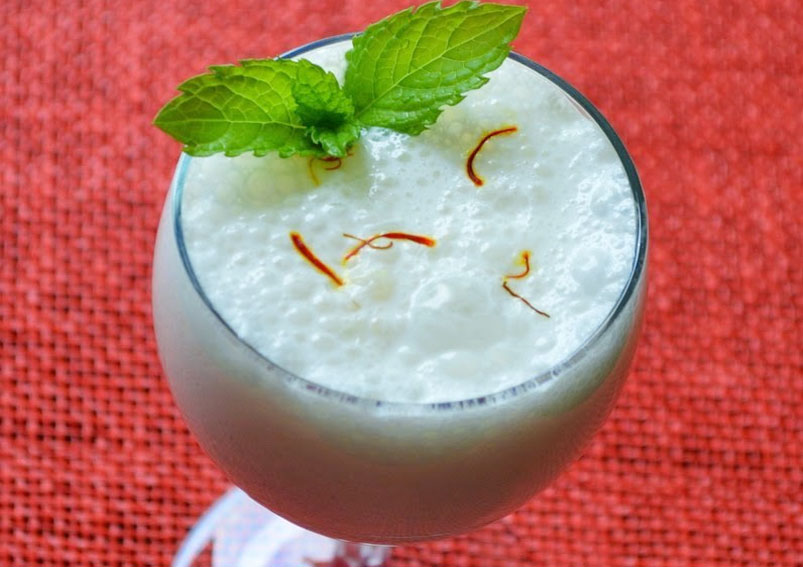 You can also add different flavorings to the Salty and Tasty Lassie. Sometimes, you can add cumin powder for different taste. You can also add curry leaves for better taste. Combine your own combinations to make the drink interesting.
Find out the health benefits of lassie.
This Recipe Rate :
(0) Reviews