Easy Steps to Prepare Kashmiri Chicken Curry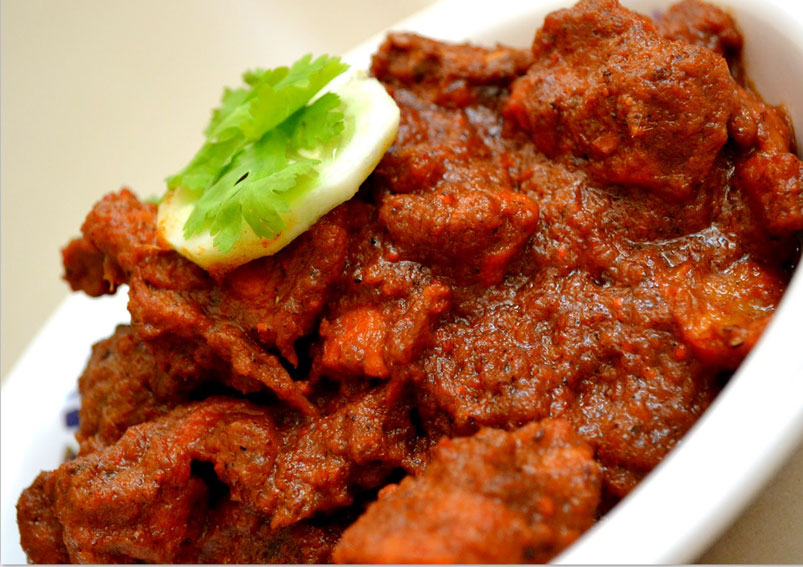 Kashmiri Chicken Recipe is a delicious Indian recipe served as a main dish in many parts of the country in different occasions. Find the complete instructions and know how to make Kashmiri Chicken Curry.
Ingredients
750gmsChicken
Oilfor cooking
1 inchCinnamon stick
4Black peppercorns
1Bay leaf
2Cardamoms
2Cloves
1Onion
1 tablespoonGaram masala powder
Saltto taste
1 tablespoonGinger garlic paste
1 tablespoonRad Chili powder
1 tablespoonAlmond paste
¾ cupYogurt
2Green apples
1 cup choppedCoriander
Directions
Place a thick bottomed non stick wok on medium flame
Add oil to it and fry onions till they become golden brown
Add whole spices and cook for 2 minutes
Add chicken pieces to it and fry for 10 minutes by stirring them occasionally
Lower the heat and add ginger garlic paste, salt, garam masala powder, almond paste, red chili powder
Place a pan and heat oil in it
Stir them for 5 minutes
Make sure all the ingredients along with the chicken are fried perfectly before adding yogurt to it
Add yogurt and stir for 5 more minutes
Add green apple pieces and chopped coriander at the end and cook for 10 to 15 minutes
Once the chicken is cooked, transfer it into serving bowl and garnish it with toasted almond flakes along with chopped coriander leaves.
Green apples are not only tasty to eat, but are also used for preparation of wine and in different recipes. There are number of health benefits of green apples. Know the importance of Green apples and include it in your diet.
This Recipe Rate :
(0) Reviews