Best Cold Coffee Recipe at Home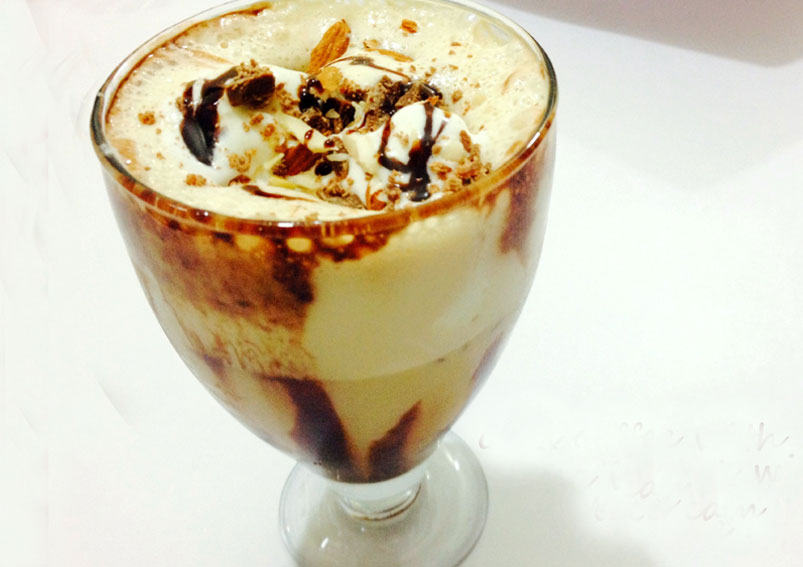 Try this simple, quick and Ultimate Cold Coffee Recipe at home. Drink this and beat the summer heat. You can prepare this coffee with just few ingredients. Know what the ingredients are and what its preparation process is.
Ingredients
1 tablespoonInstant coffee
¼ cupWarm water
3 tablespoonsSugar
6Ice cubes
Directions
Take a blender and add 1 tablespoon of instant coffee, 3 tablespoons of sugar, ¼ cup of warm water
Stir them well and make shake out of it
Add 2 to 3 tablespoons of full cream milk and blend for a minute till the solution become frothy
Add 4 ice cubes for a thick cold coffee and pour 2 cups of chilled milk in the mixture
Blend it again till everything mixed well
Pout the nice froth mixture in glasses and serve it cool immediately.
It takes just not more than 10 minutes and tastes excellent with rich flavor. You can use dark roast and beans for sharper and bitterer result.
Know the Health Benefits of Drinking Cold Coffee.
This Recipe Rate :
(0) Reviews