Mardi Gras Special Indian Crab Curry Recipe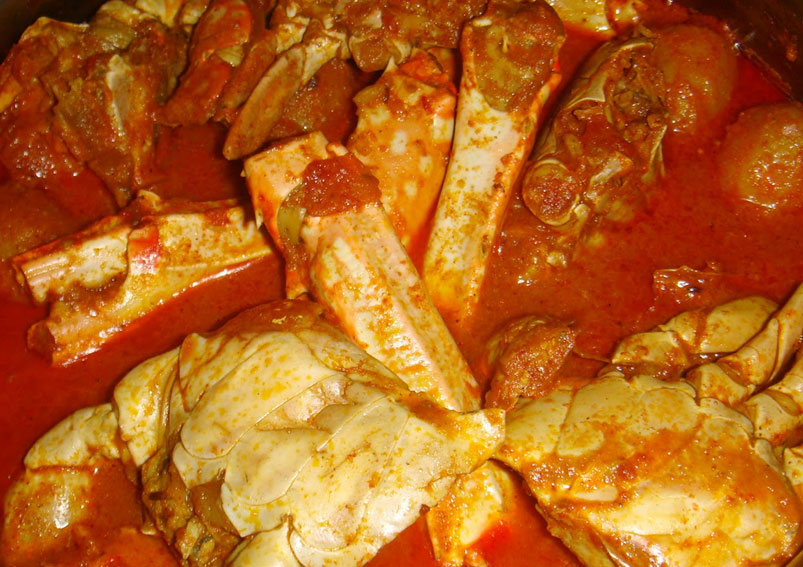 Prepare Delicious Crab Curry using different spices and enjoy the flavor of crabs mixed with onions along with ginger garlic paste. This tastes good with plain boiled rice. Have a glance at the recipe.
Ingredients
2Onions
3Pepper
½ teaspoonTurmeric
1 teaspoonGinger garlic paste
1 teaspoonCumin powder
2 ½ teaspoonsCoriander powder
2 spoonsRed chili powder
2Tomatoes
Oilfor cooking
2Crabs
Saltto taste
1Green chili
1 cupCoriander leaves
Directions
Cut the onions into small pieces and slice the chili into half
Clean the crabs neatly and make sure to remove its legs
Place pan on high flame and add onions to it
Add chili and fry them till onions become golden brown in color
Add ginger garlic paste. Fry it for 2 minutes
Add tomatoes and fry till tomato pieces become smooth
Add all the powders like cumin powder, coriander powder, chili powder and mix them well with onion mixture
Add crabs to the onion mixture and fry it for 20 minutes
Stir it occasionally and add water after 20 minutes
Close the lid and cook it on low flame for about 30 minutes
Off them flame and add chopped coriander leaves to it
Tasty Crabs Curry is ready to taste. Have it with hot rice as it tastes excellent with rice. As crabs are rich in chromium, it helps to metabolize sugar and hence lowers the blood glucose levels. So have crabs once a while and keep fit yourself.
-Neelima
This Recipe Rate :
(0) Reviews
No data