Halloween Roasted Pumpkin Seeds Recipe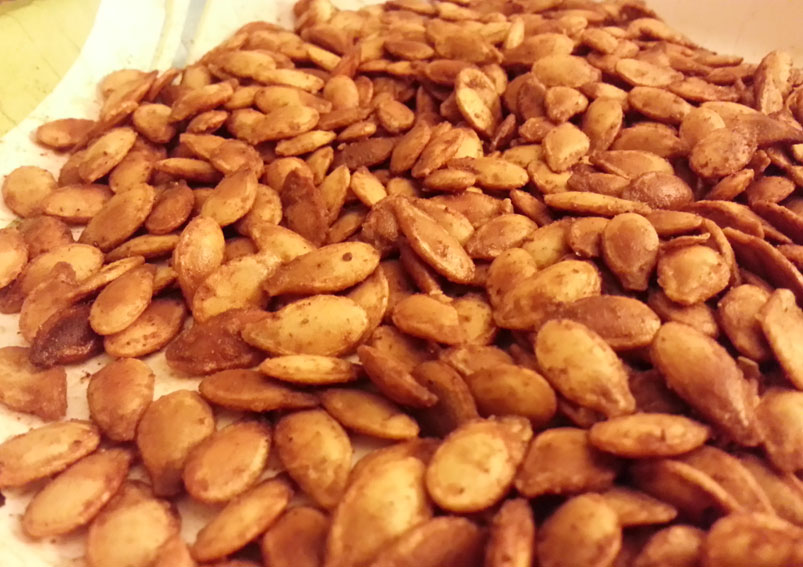 It is easy to Roast Pumpkin Seeds and a perfect snack for kids for Halloween. So do not throw the seeds from pumpkin, as you can have Tasty Pumpkin Roast with them.
Ingredients
1 ½ cupPumpkin seeds
2 teaspoonsMelted butter
Saltto taste
optionalGarlic powder
pinchPepper powder
pinchChili powder
Directions
Clean the pumpkin seeds with water and let them dry for a while
Toss the seeds in a bowl with melted butter or even with oil
If you want to bake it using oven, spread them on the baking sheet and bake it for 45 minutes
If you want to fry them in a pan, then place a pan on low flame and add the pumpkin seeds to it
Fry them till they become golden brown and add salt, chili powder at the end
Mix them well and add pepper powder to it
Remove them in a serving bowl and serve it to your children.
These seeds are definitely delicious and tasty.
-Neelima
This Recipe Rate :
(0) Reviews