Indian Fish Korma Recipe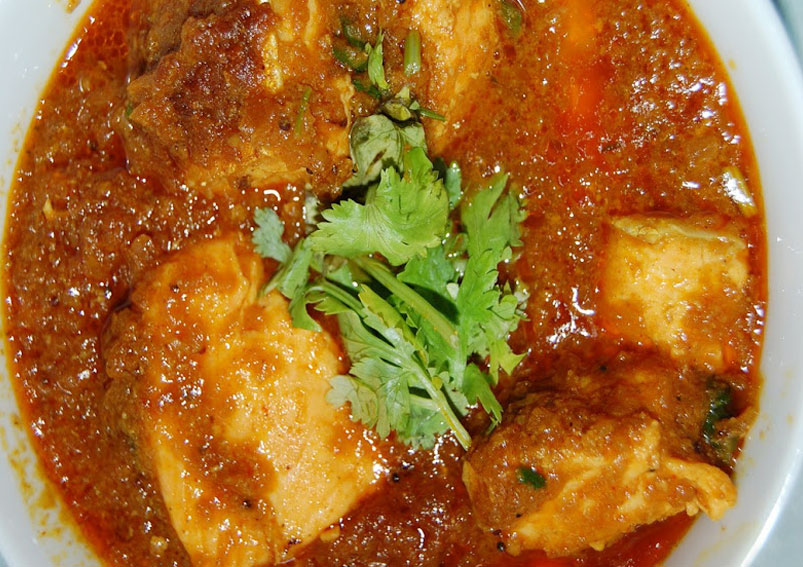 Jaded with normal Korma Recipes? Have a look at Rosh Hashanah Special Recipe Fish Korma and try it for your family members. The fish pieces melt like an ice cream in your mouth.
Ingredients
1kgFish
½ cupCurd
½ cupOnion paste
2 tablespoonsGinger garlic paste
1 tablespoonCoriander paste
6Cardamom
1 inchCinnamon
Saltto taste
¾ cupOil
6Green chili
1 tablespoonLemon juice
1 tablespoon if requiredSugar
2 tablespoonsKewra
Directions
Try this fish korma with big fishes. Do not cut the fish into small pieces
Add all the stuff like fishes, curd, onion paste, ginger garlic paste, coriander paste, cardamom, cinnamon, salt, lemon juice to cooking pan
Mix them well
Add oil to it and mix it well
Place the pan on low heat and cook it for 10 minutes
Turn over the fish pieces once and fry it for 2 minutes
When the water is almost dried, add green chilies to it and heat it for 1 more minute
Add kewra to it and boil the fishes for half an hour
When oil begins floating on the top, then the cooking is said to be done
Off the flame and serve it with roti or rice.
Add coriander leaves at the end for more taste. As fish is rich in omega – 3 fatty acids, try this fish recipe and have a healthy diet.
-Neelima
This Recipe Rate :
(0) Reviews